8 Steps For Easy Employee Onboarding
Frank Iannelli
December 07, 2020
Getting employee onboarding right sets up both the team and the business for success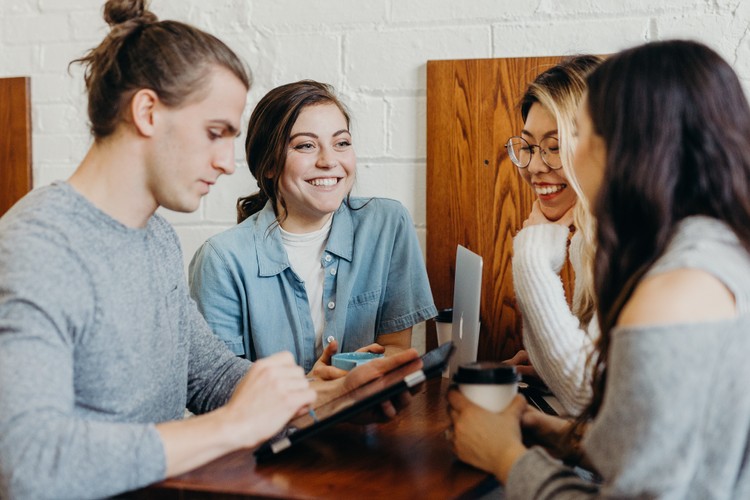 Having a team aligned with the goals of the business can be the difference between success and failure. This all starts with the employee onboarding process. Bringing on a new employee means not only collecting what's needed for business compliance, but also starting the journey for the new team member and what their role will be and how they will contribute to the business. With the current state of business gone are the days were a simple checklist would be sufficient to get the job done. Onboarding now is all about how we can prepare both the business and the new team member in the best way possible for their new role. And this might continue further down the path for the new team member as well, keeping up to date with regulations, training and policies. Theres a lot here so taking a systemised approach can help both the Employer and the Employee get ready to work The list we have compiled here is a basic outline for businesses. Of course every industry and business is different so use this as a getting started guide and check with your relevant industry body to make sure the business has everything covered. Here's the list...
Collection of government info
There are basic requirements when a new employee starts. Australian Taxation Office (ATO) requirements include completing a:
Tax File Number Declaration
Standard Super Choice form
Requirements from the Fairwork Ombudsman include supplying the new team member with:
Fair Work Information Statement
Casual Employment Information Statement
Digital versions of these forms can be found at the respective websites. There are also heaps of software solutions in the eco-system that can take care of this as well.
Collect licences certifications and qualifications
The specific industry of the business will dictate what is required in terms of licences, certifications and qualifications. Check with your industry body on what is relevent to your business. When an employee starts this is a good opportunity to collect copies of whats required. It's also a good time to setup reminders for when the licences or certs are expiring to ensure the business is always compliant.
Payroll
This step involves collecting the necessary information in preparation for setup in the business payroll system (the next step). The business will need some info from our previous step (Tax File Number Declaration & Standard Super Choice form) as well as collecting the employees bank account details. Now is also the time we decide what award the employee will be paid under and / or offer an employment contract. Once this step is done it should be clear how the new employee is to be remmunerated.
Set up in the systems
Most businesses will have apps to help manage parts of the business. Common apps used include time-tracking, rostering and payroll. This is the time to get the new employee set up in all these systems so that they are ready to work from day one.
Check work rights
Home affairs has guidelines to check the work rights of people in Australia. Australian and New Zealand citizens can work without restrictions. If proof of citizenship can not be provided then the employer is required to do a VEVO check to whether the person is NOT allowed to work or there are work restrictions on their visa. More information can be found here https://immi.homeaffairs.gov.au/
Prepare for day 1
Plan ahead to make sure the new staff member has everything they need to start on day 1. This can include things like:
Ordering uniforms
Issue of phones, laptops or other devices
Setup accounts for email or other systems
Set business expectations
Now's the time to get the new team member up to speed on how things are done at the business. Every business is different so it's always good to have clear guidelines on what is expected from the new team member. This can be in the form of policies, procedures, handbooks and job desciptions.
Training
Following on from the business expectations there will be some form of training for the new team member. It's always good to outline what the training will be whether it's formal or informal and if it will be theory based or practical. Training for new new members can extend beyond the onboarding process so it's alway good to let the new staff member know how it will work.
That's it!! (basically)
This should be a good starting point for you business to give you some actionable steps for starting to create an employee onboarding process. Typically it will evolve over time so get started with something and keep adding and tweaking to meet the business needs.
Eliminate paperwork chaos with Canyou.
Streamline and automate compliance, training and business operations with Canyou's easy to use toolkit.
Learn more