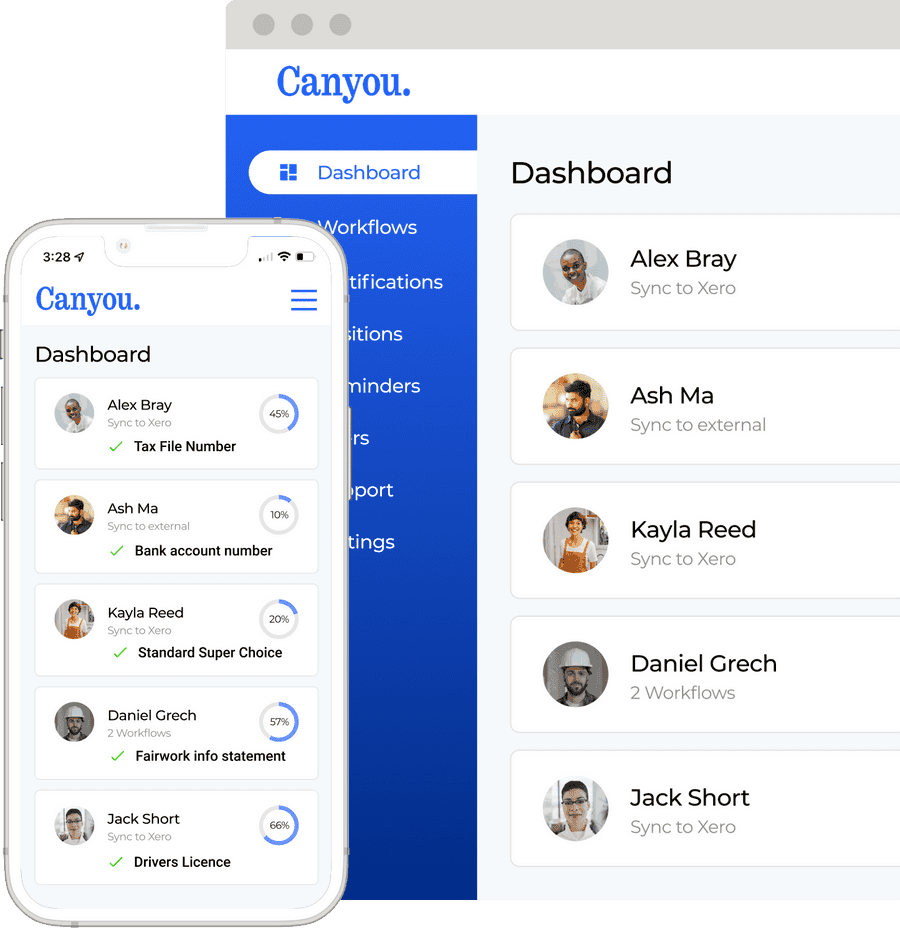 The Process App to Fill the Gaps
Collect and coordinate documents, forms, licences and certificates for businesses and their teams. Stored in one spot. Synced to your existing app stack.
Your Process Toolkit
Licence & Cert. Monitoring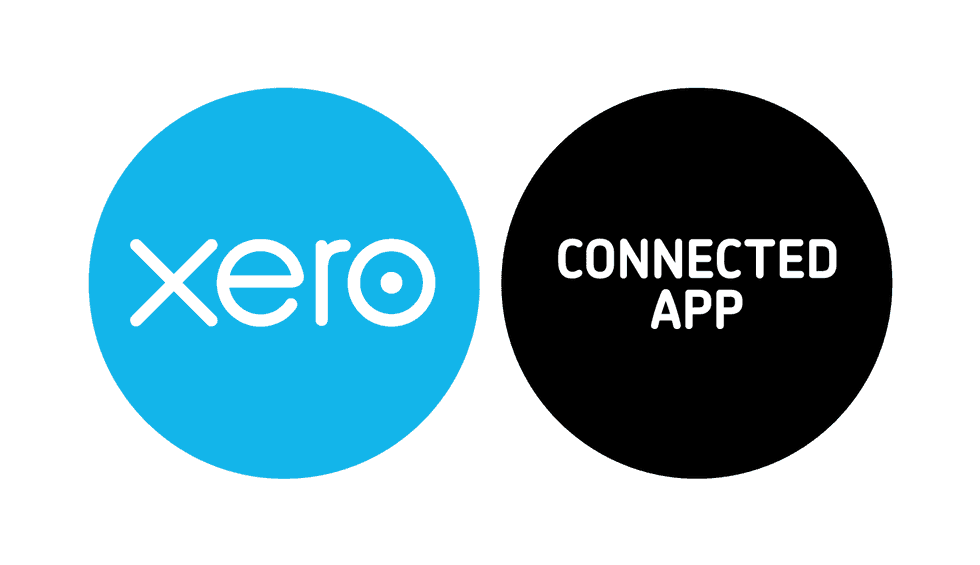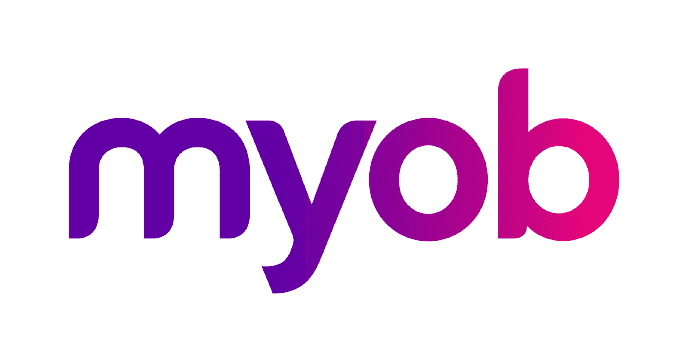 Managing
business information
shouldn't be so hard
If you are looking for a way to
Automate the collection and sync of business information
Monitor and maintain compliance documents, licences and certificates
Minimise the risk associated with business compliance
With
Canyou
you can
Does this sound familiar?
Even with all your
apps
you are still manually chasing information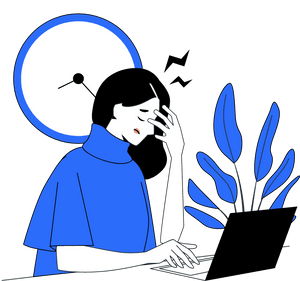 Even with an eco-system of business apps, gaps arise requiring follow-ups. Moving information between apps accurately and efficiently can become a disconnected manual burden.
Disconnection

is costing businesses time and money

Follow ups, emails texting and phone call take time

Manual validations are timely and susceptible to error

Manual setup in systems is repetitive and wastes resources
...but managing the flow of information in a business is not a one size fits all...
Collecting specific information from the right team members
Collecting specific information from other businesses
Sharing training and knowledge resources
Monitoring and maintaining licences and certificates
Tracking information into the future to ensure compliance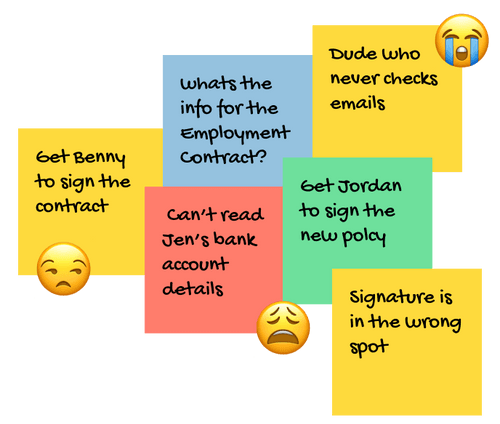 ...why is it
still challenging?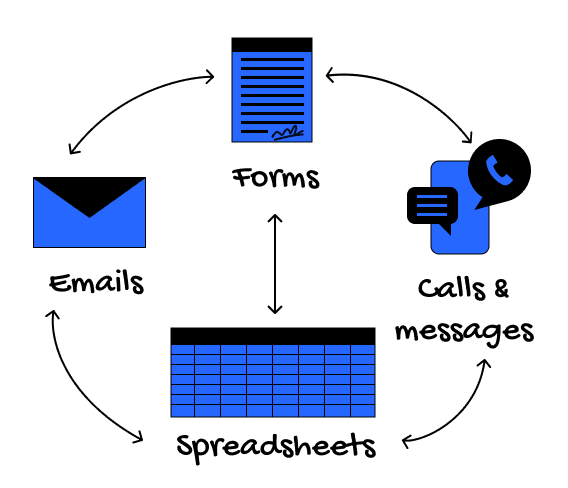 Some systems can be complex, expensive or a combination of both
Current systems do part of the work. Gaps are filled with email, spreadsheets and messages
Unique business processes with specific requirements
Potential human errors means manual validation of information
What if you could rely on an app to
fill the gaps...
The simple and affordable solution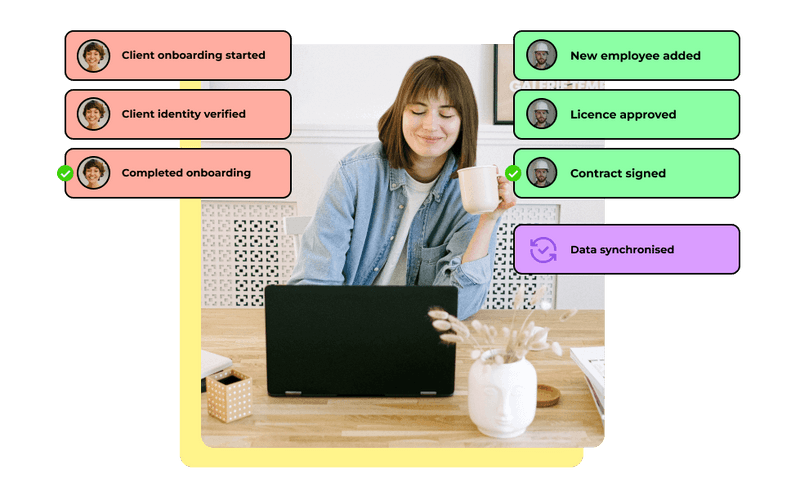 Automated
collection
and
monitoring
of
documents, forms, licences
and
certifications
to ensure the business stays compliant
Smart
templates
for common processes
We give you the foundations
Client & customer onboarding
Client identity verification
Team training and knowledge sharing
Licence and cert. management
That can be easily
customised
using our building blocks
Do business your way
Standard Tasks
---
Client identity verification
Tax file number declaration
Stored in one place,
validated and synced
with your existing tools
Conveniently submit what is needed
Trusted by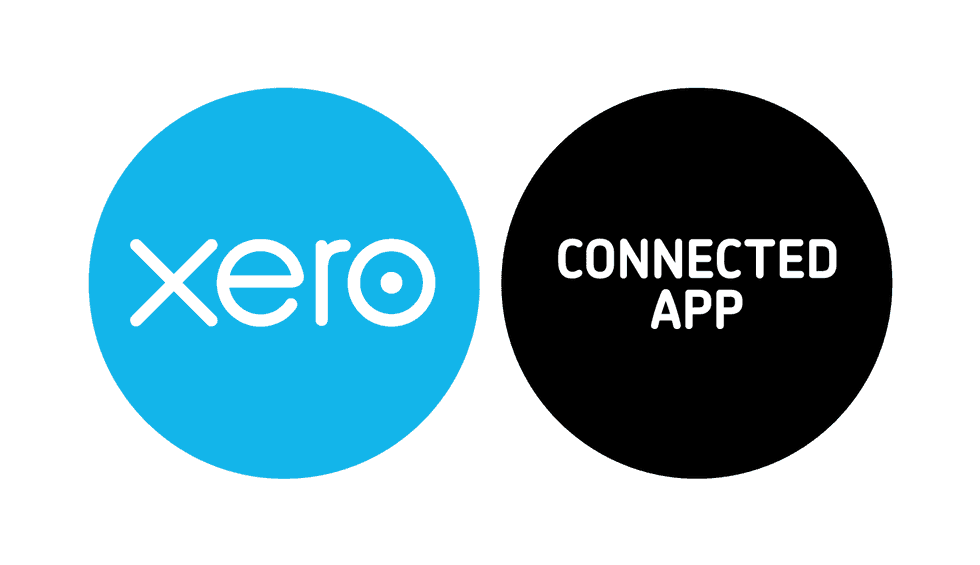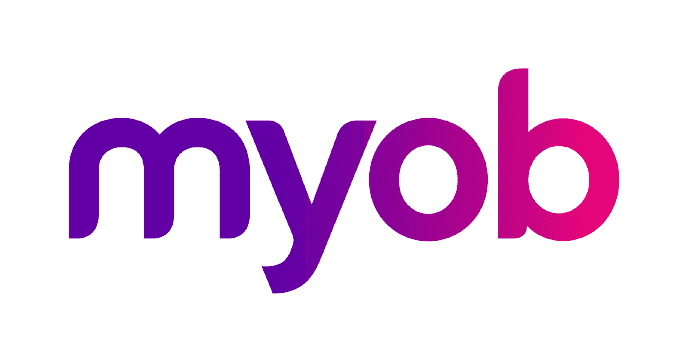 Benefits our customers
love
1
Easy setup
Setup in 10 minutes and avoid costly implementations. Canyou integrates with your existing systems so you can keep using your existing payroll and time systems.
2
Easy for the team
Team members use Canyou from their own device. Set reminders with Canyou to send instant notifications when the team needs to interact.
3
Everything in one spot
Canyou is the single place for your team to keep track of the status of training, compliance and operations tasks
4
Reminders and notifications
Setup reminders and notifications to keep track of important dates like licence expiries or annual pay reviews. Notifications get sent out to the team members to make sure you never miss anything
5
Safe and secure
Transfer sensitive data safely and securely. No more data leak risks through emails and text messages
What our customers say
about
Canyou.
Site inductions are so easy now. I never have to stop work. I just ask the subbie to scan the QR code and Canyou does the rest.
Peter
Victory Homes
I signed up on the day and it took me about 10 minutes to setup the business. I onboarded 17 staff in one day. I can't believe how easy this was.
Megan
Megz's Bookkeeping
Now I'm confident my staff are job-ready and up to date with our latest business information.
Anthony
The Food Forum
Simple affordable
plans
Get started for free,
no credit card required
Free
Add 2 users per month
Unlimited use of all features
Employee onboarding
Client / supplier onboarding
Identity verification
Licence & cert management
1 admin team member
Get started
Business
1 x single business
Unlimited use of all features
Employee onboarding
Client / supplier onboarding
Identity verification
Licence & cert management
Australian support 🇦🇺
Try for free
Bookkeepers
HR Consultants
Accountants
Advisor
Multi-business
Everything in Business plan
+
10 admin team members
$3.90 per extra admin
Try for free
All prices include GST
All plans include unlimited
Employees
Customers / clients
Suppliers
Electronic signatures
Document capture
Licences & certifications
Custom forms
3rd party integrations
Videos
Document storage
Workflows
Cancel any time
We never lock you in. We also make it easy to get your data out of Canyou when you are ready to leave.
Easy Setup
Business setup takes around 10 minutes. Plus we have live support to get you up and running asap.
Safe and private
We respect your privacy and don't sell your data to anyone. Our security and data policies can be found on our support page.
Want to see how it works for your
team?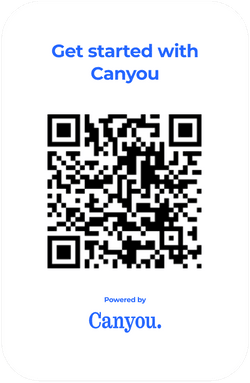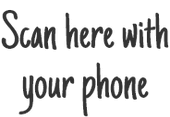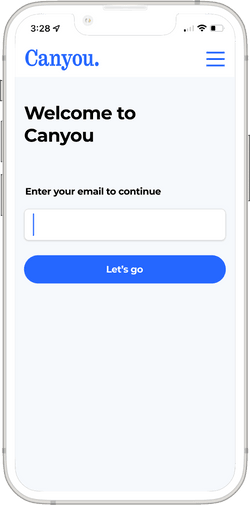 Try
Canyou.
for free
No credit card required