Message a User ✉️
Canyou allows you to send an SMS messages directly to a user from inside the platform.
This guide shows how to send an SMS message.
---
Navigate to the users menu and click into the profile of the user you wish to send an SMS to.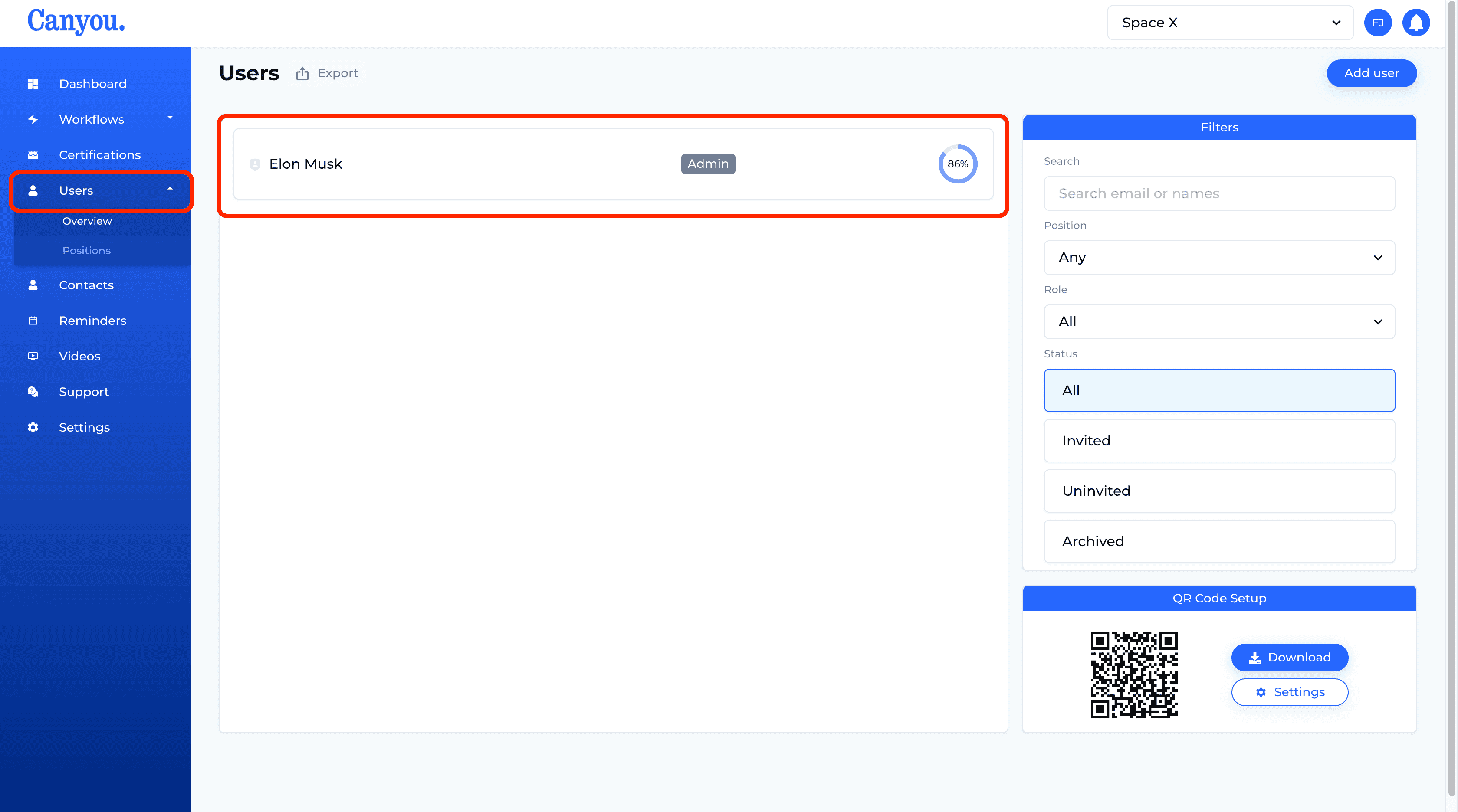 Click the Message button.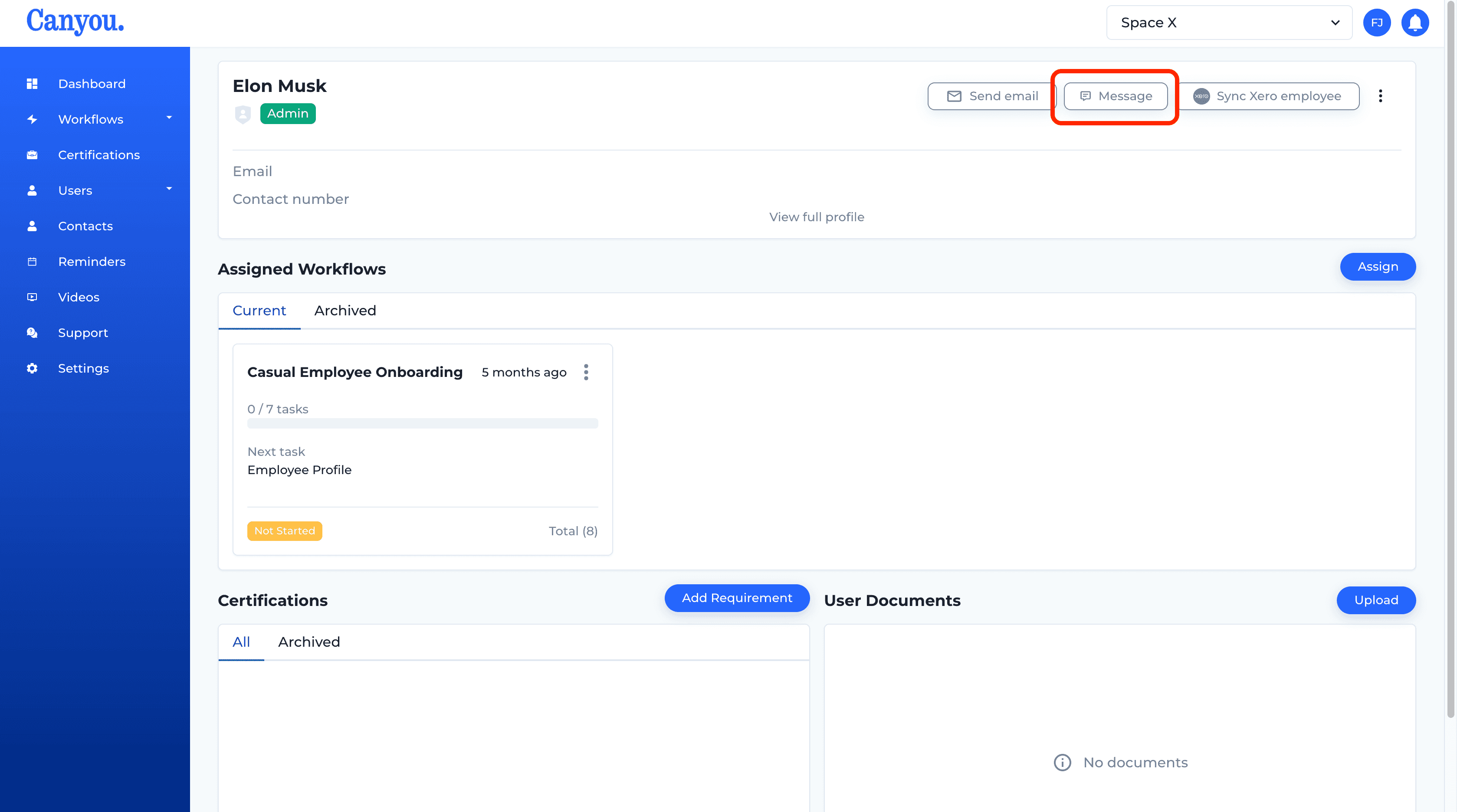 Write your message to the user and click Send SMS. Please note that the user cannot respond to this message.
In this example we direct the user to https://app.canyou.com.au so they can login and finish their workflows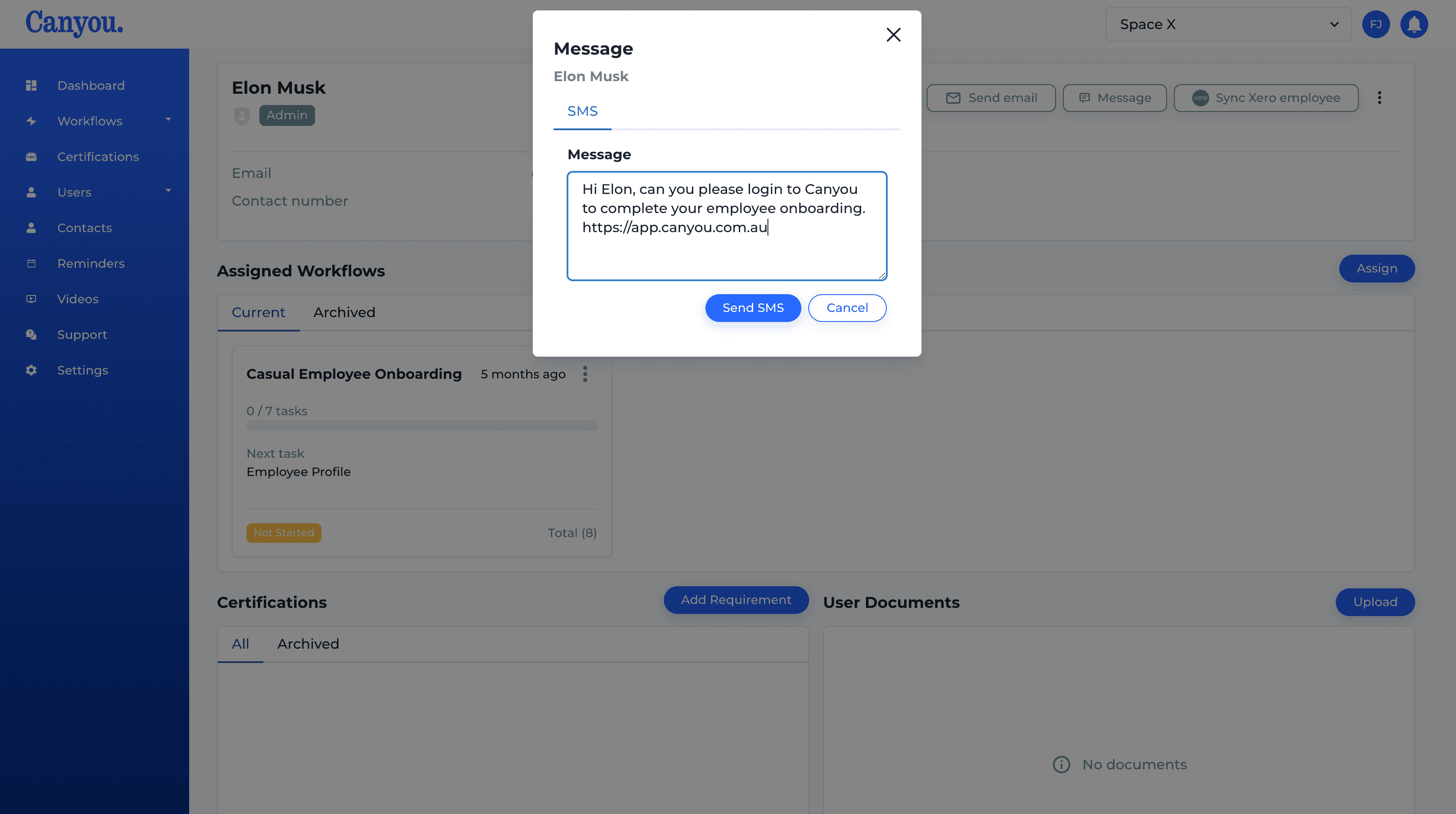 Great work you have now sent an SMS message 🥳