Invite an Admin User 👩‍💻
This section shows how to invite an admin user to Canyou.
---
Navigate to the Users menu and click Add user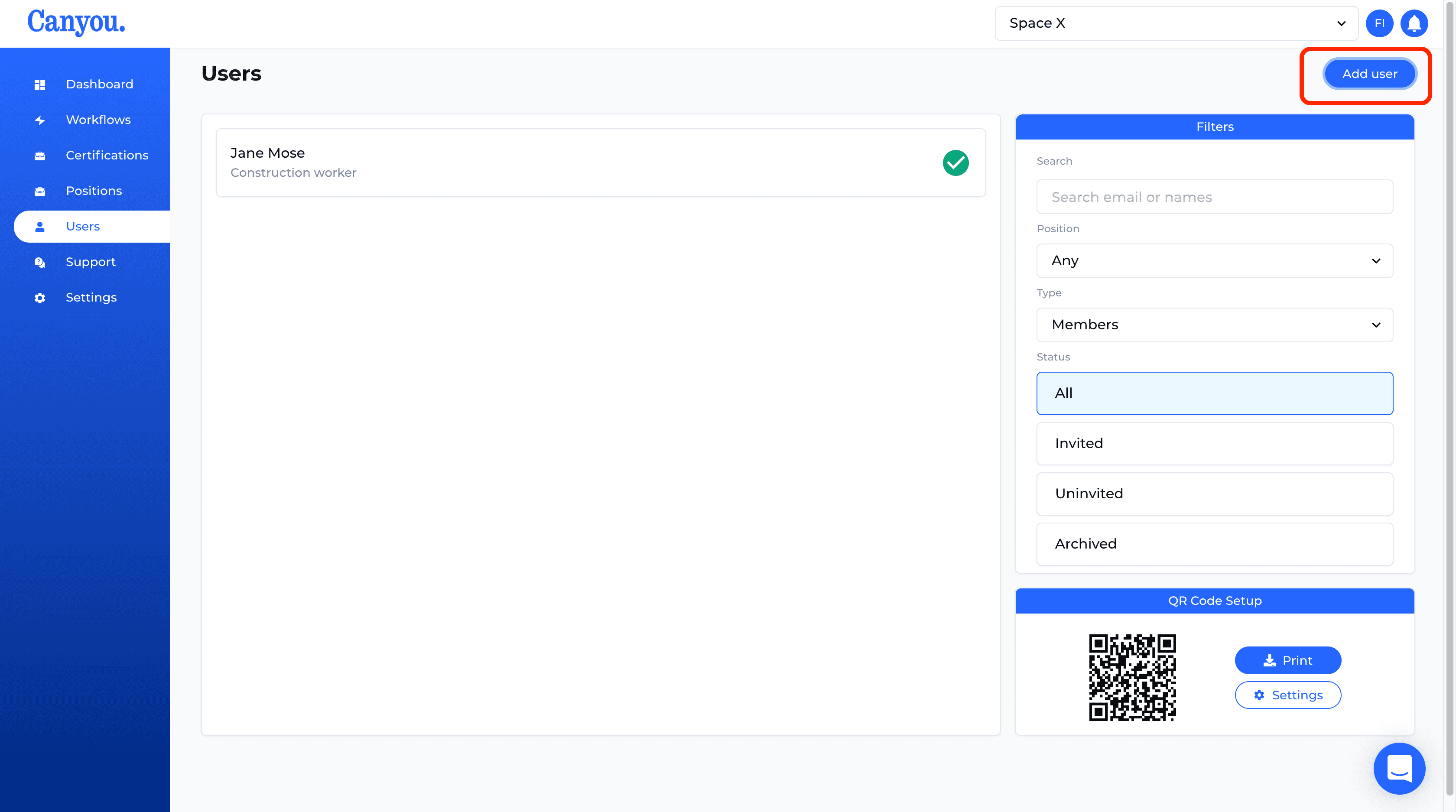 Select the Admin user type.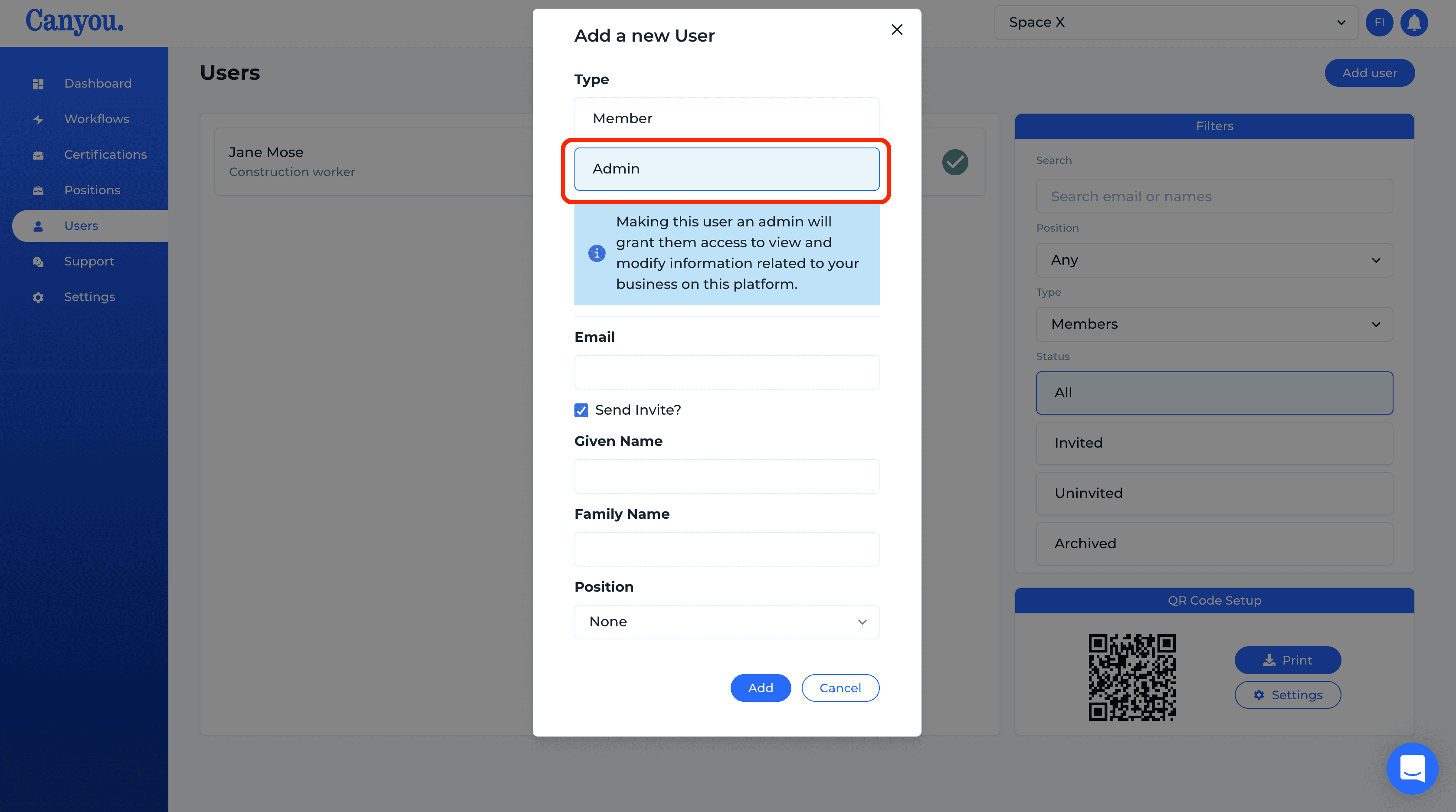 Complete the rest of the admins information and click Add.
This will send an email to the user inviting them to become an administrator of the respective organisation.
When the user accepts the invite they will have full access to control the organisations Canyou account.