Invite a Member 🧑‍🍳👨🏾‍💼👷‍♀️
This section shows how to invite a member to Canyou.
---
Navigate to the users menu and click Add user.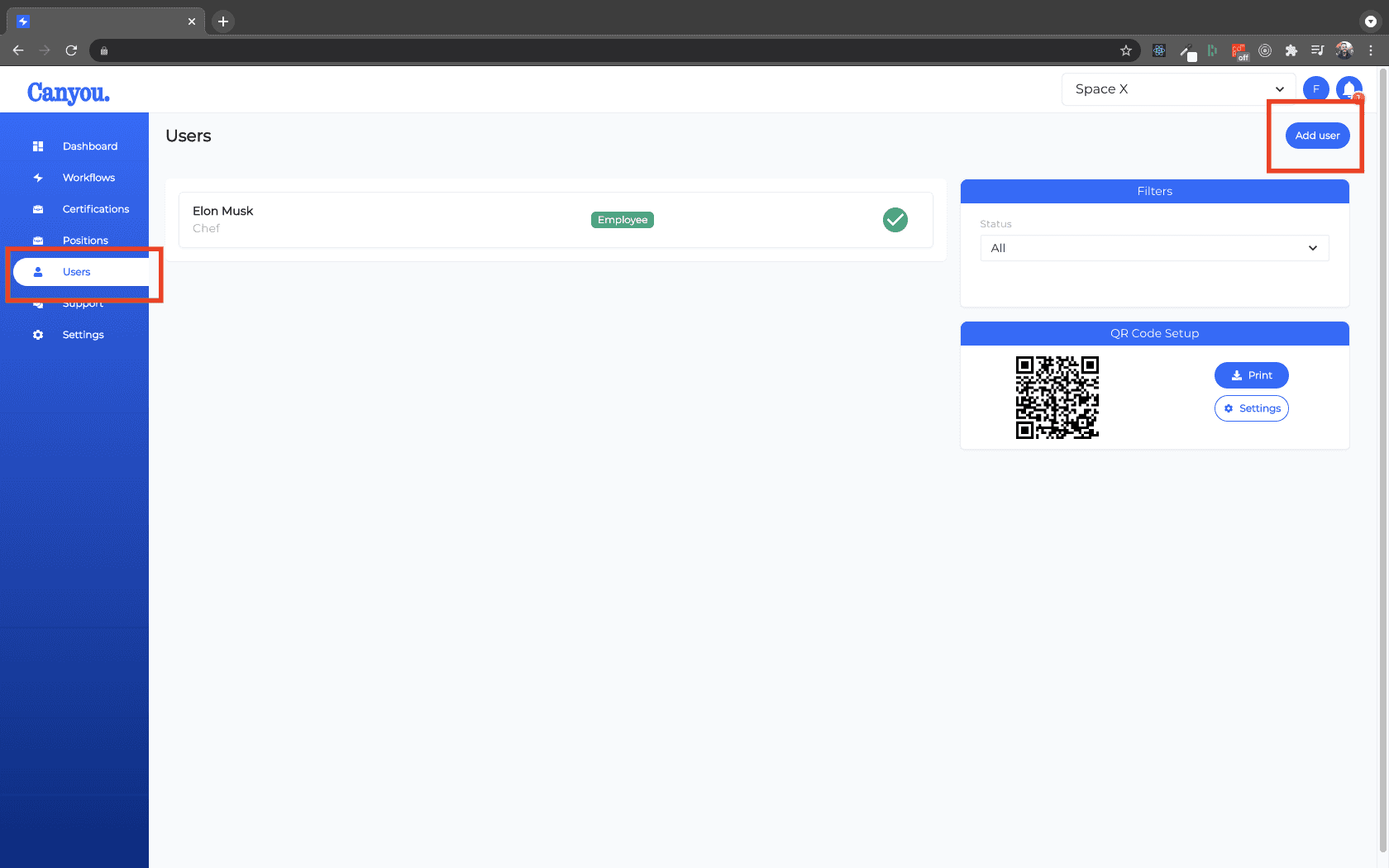 Add the members basic information and click Invite.
This will send an email to the member inviting them to Canyou.
When the member accepts the invite they will be prompted to complete any Workflows they have been assigned.