Syncing Employees To Xero
Follow this guide to sync your employees from Canyou to Xero.
From the dashboard you can see employees that are ready to be sync'd to Xero.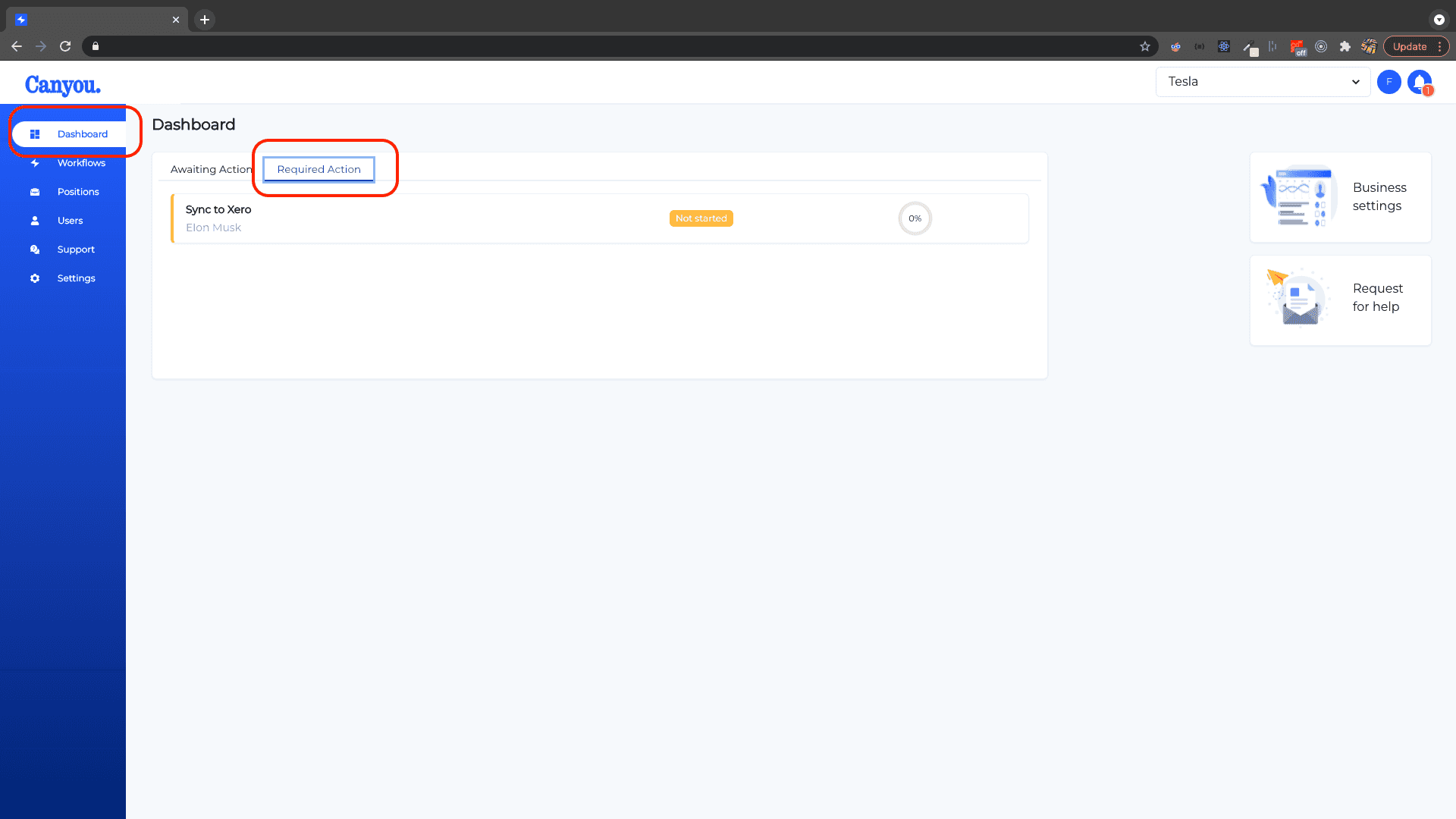 Click the employee you wish to sync with Xero.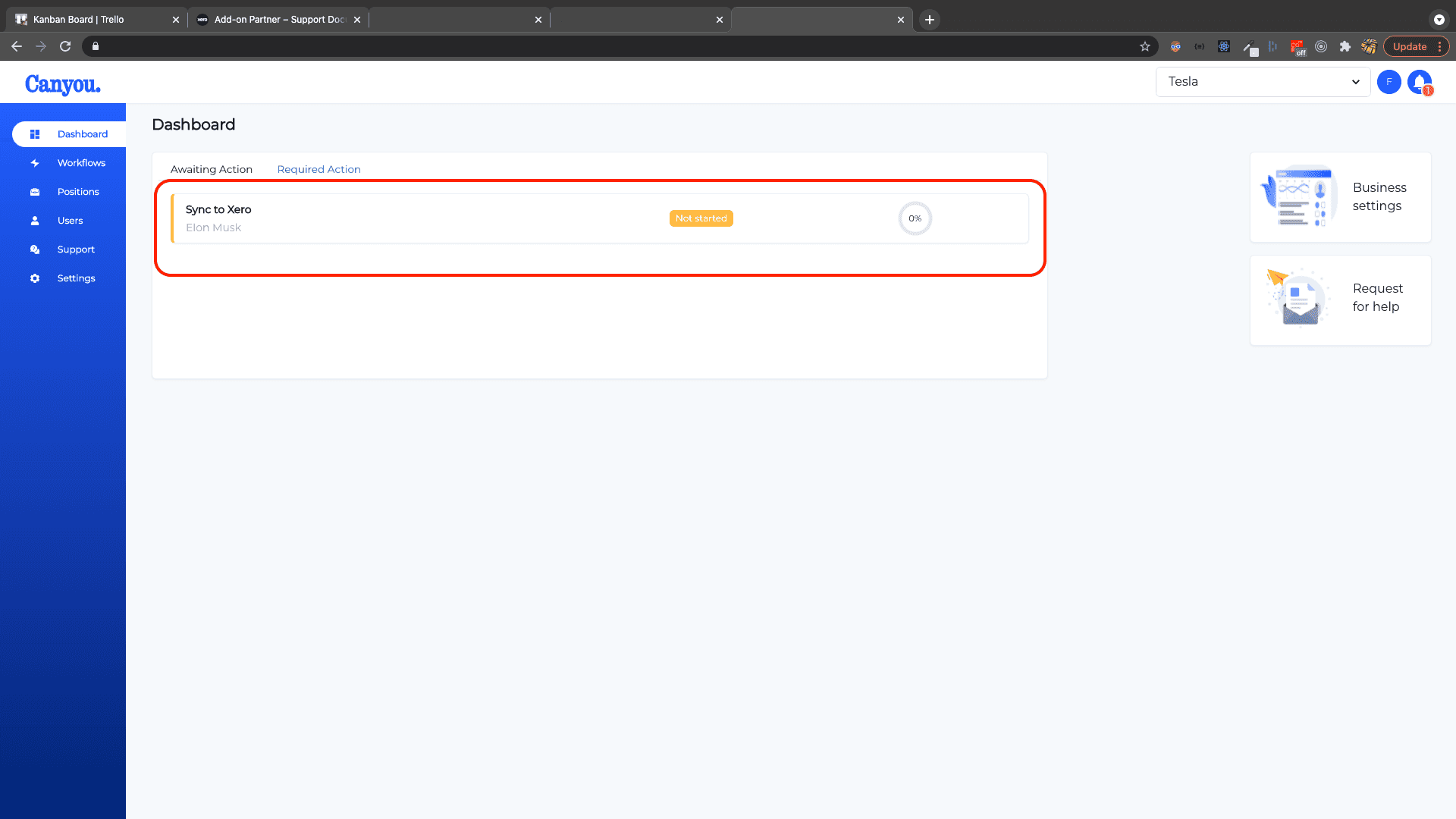 Click the sync button.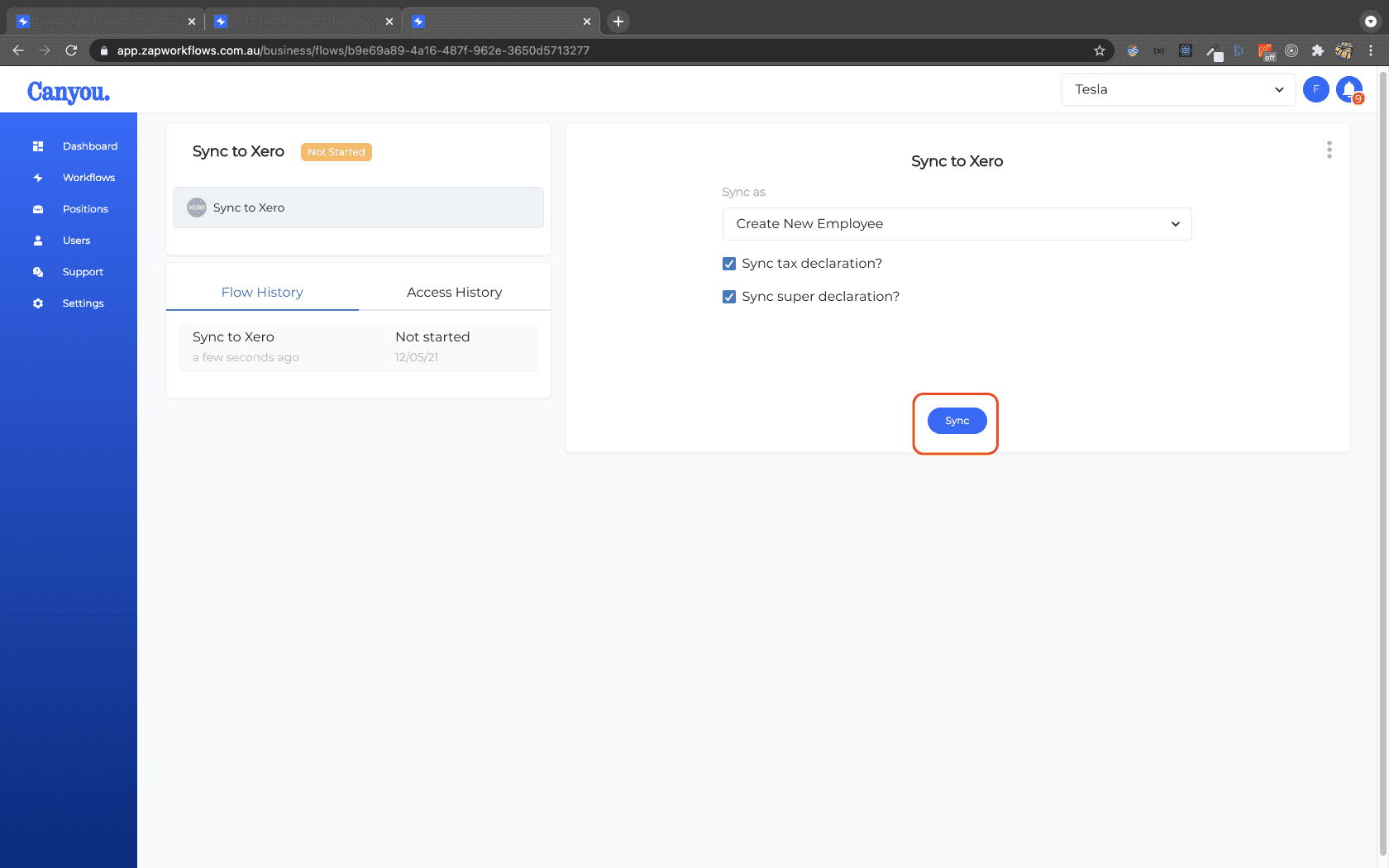 The employee has now been synchronised with Xero 🎉.