Importing employees from Xero 🔗
Follow this guide to import employees from Xero into Canyou.
Before starting ensure that you have connected your Xero organisation (learn how to do that here).
Note: You can only import employees from Xero that have a valid email address. Ensure the employee you wish to import has a valid email before starting.
---
Navigate to the users menu, then click the Import from Xero button.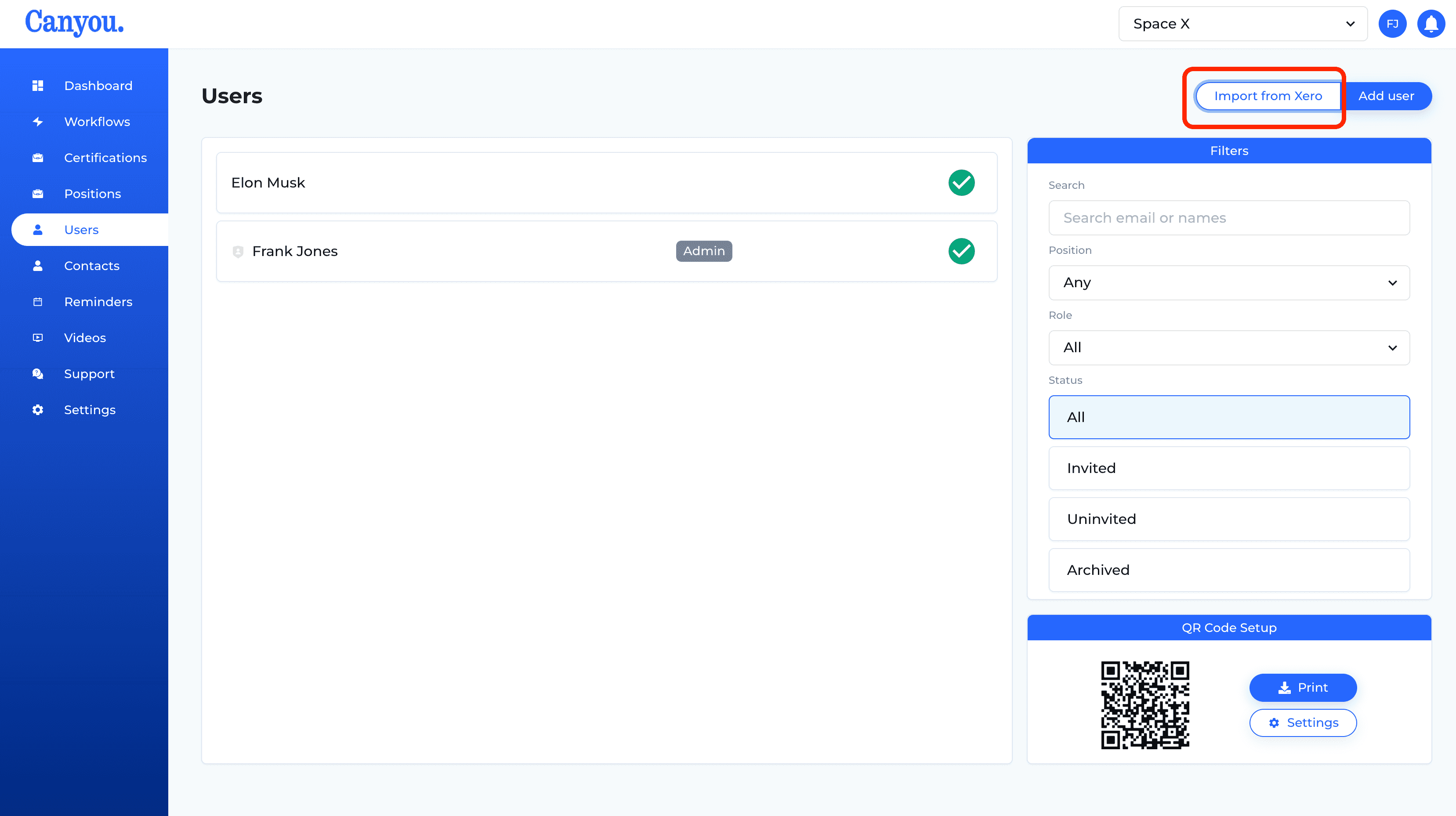 Configure the settings for the employee you wish to import.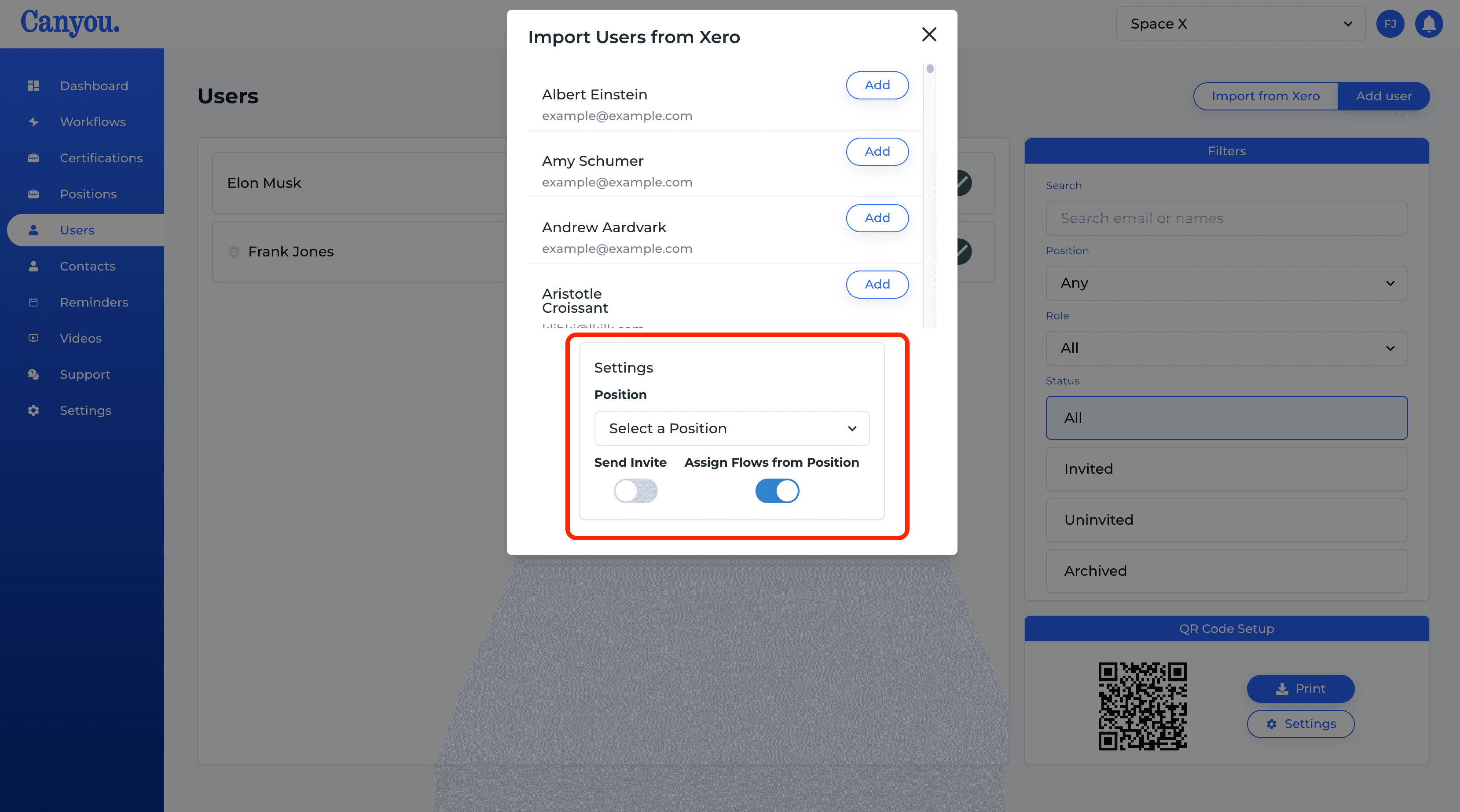 Click the Add button for the employee you want to import.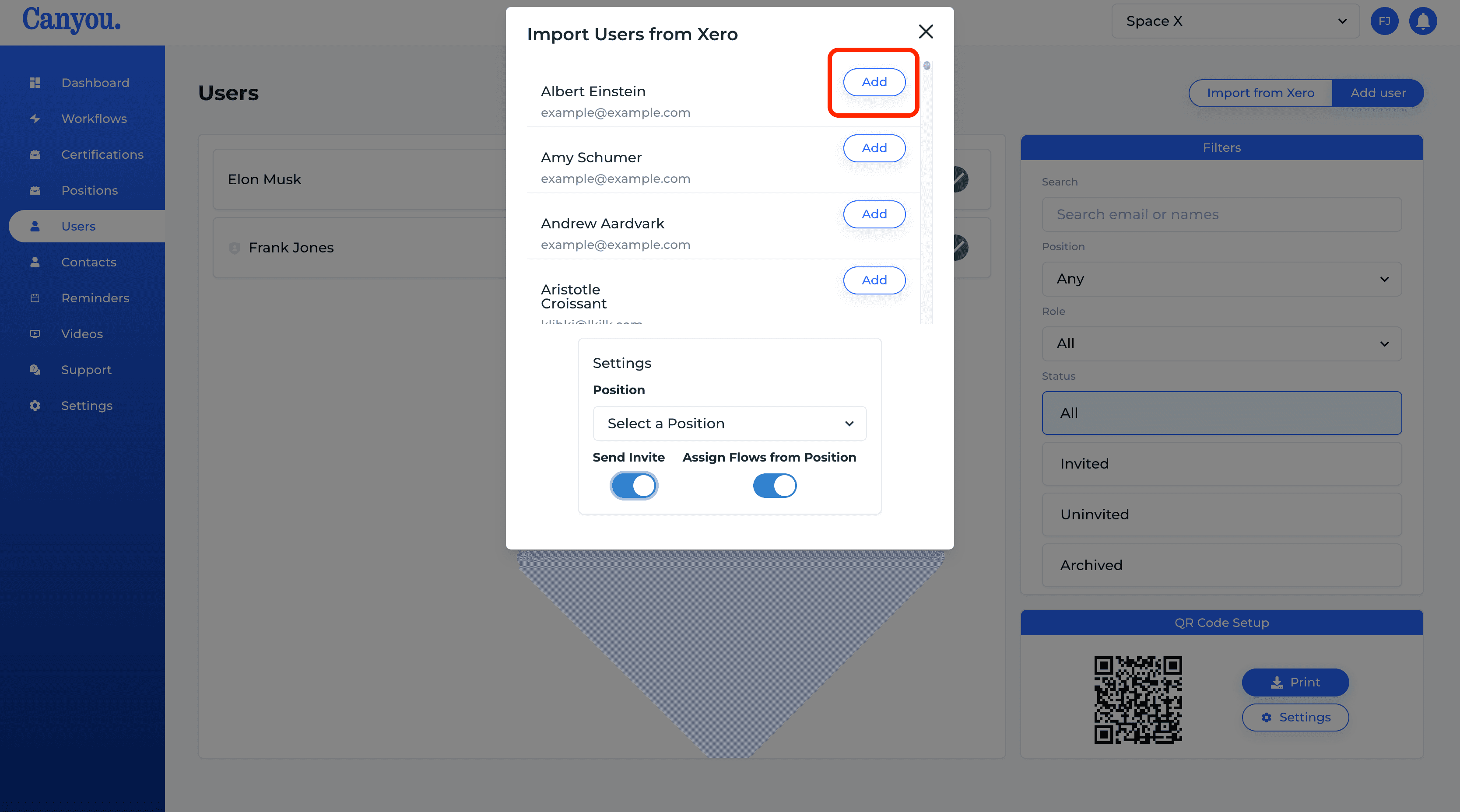 You can now see that the employee has been imported.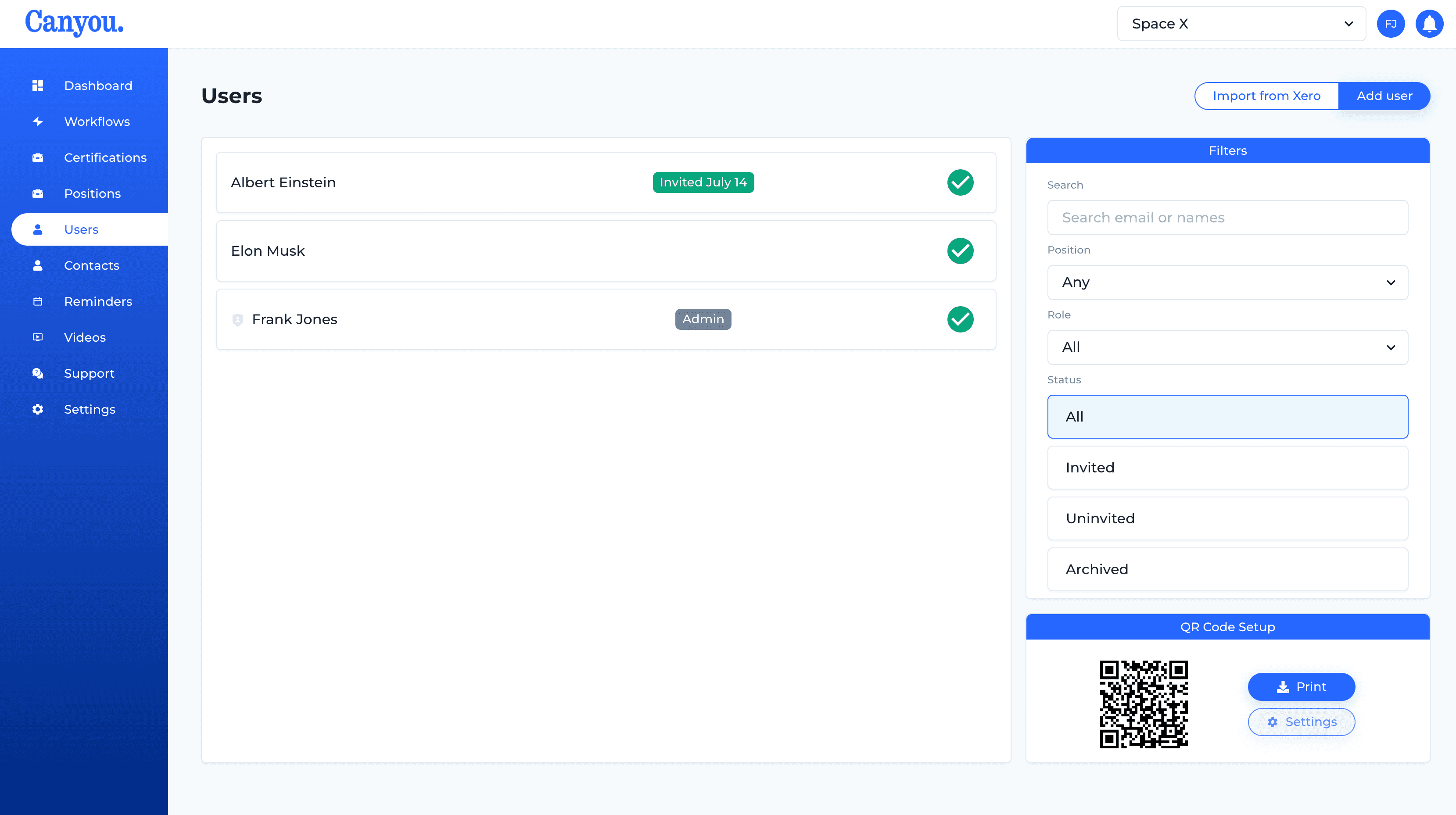 Great job you have imported an employee 🎉