Assigning Certifications To Positions 🗂
In this example we will assign a Certification as a requirement to a specific Position.
Make sure you have created Certifications before you begin this step. You can learn how to do that here.
---
Navigate to the Positions menu.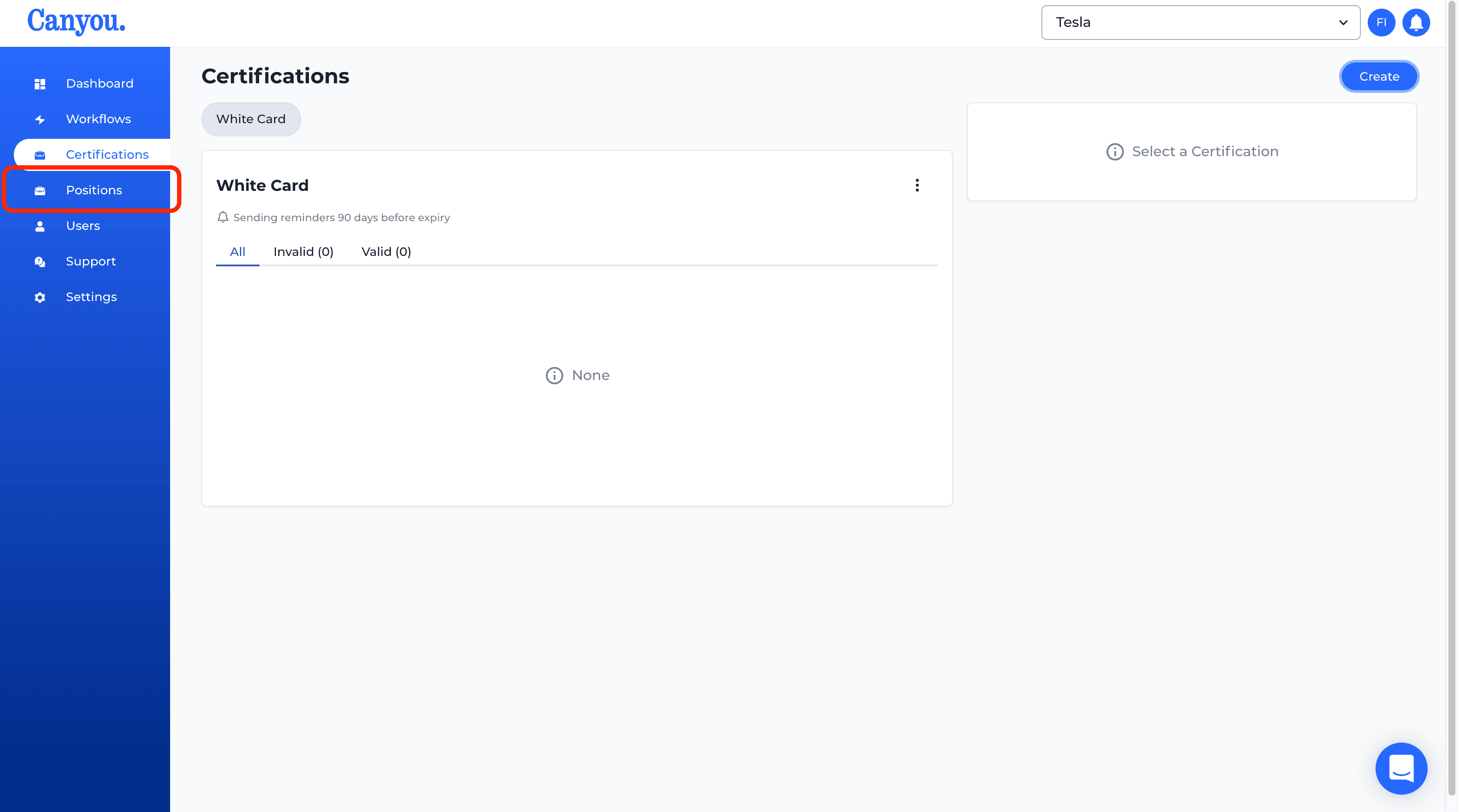 Select the position you would like to assign a Certification to.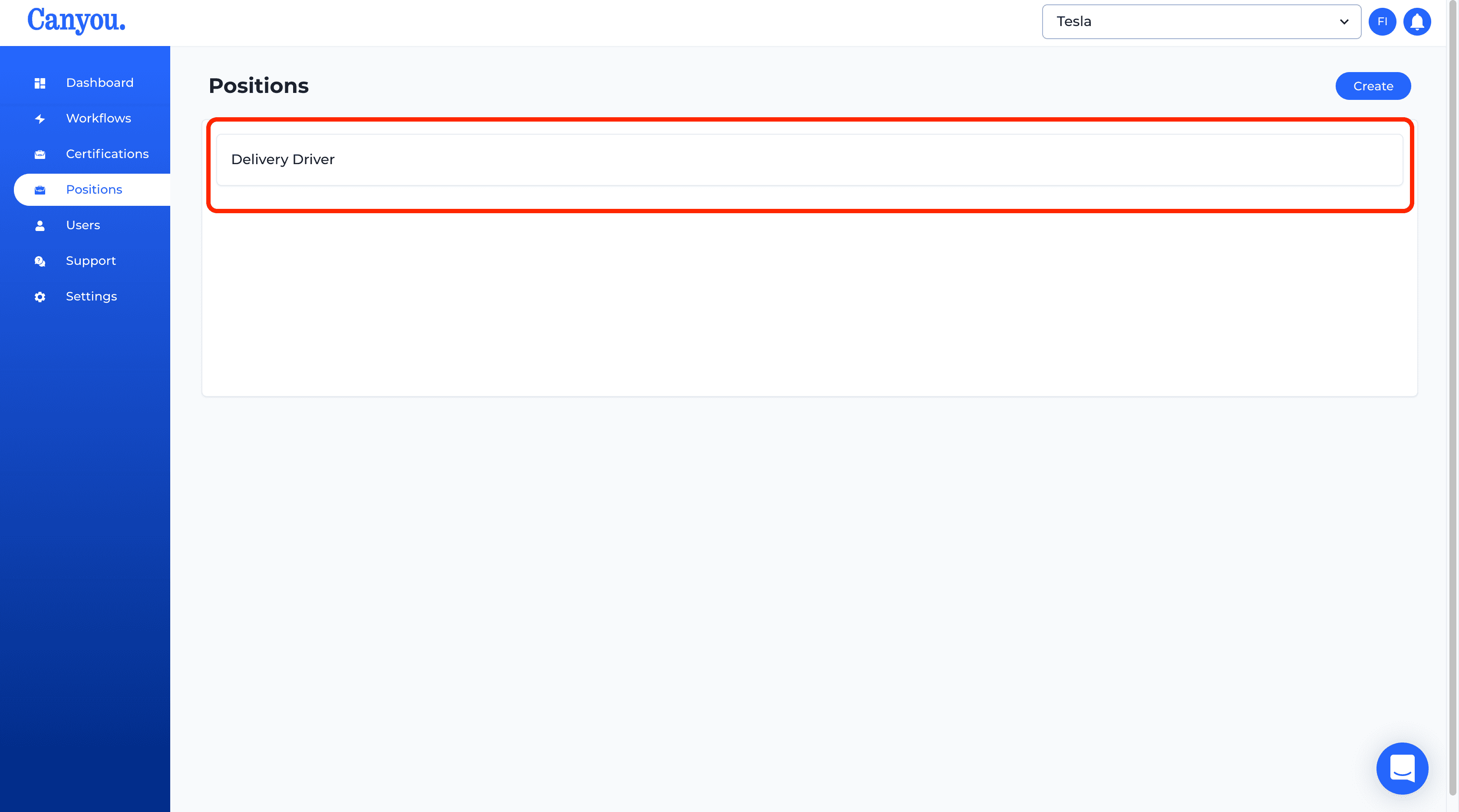 Click "Assign" in the "Required Certifications" section.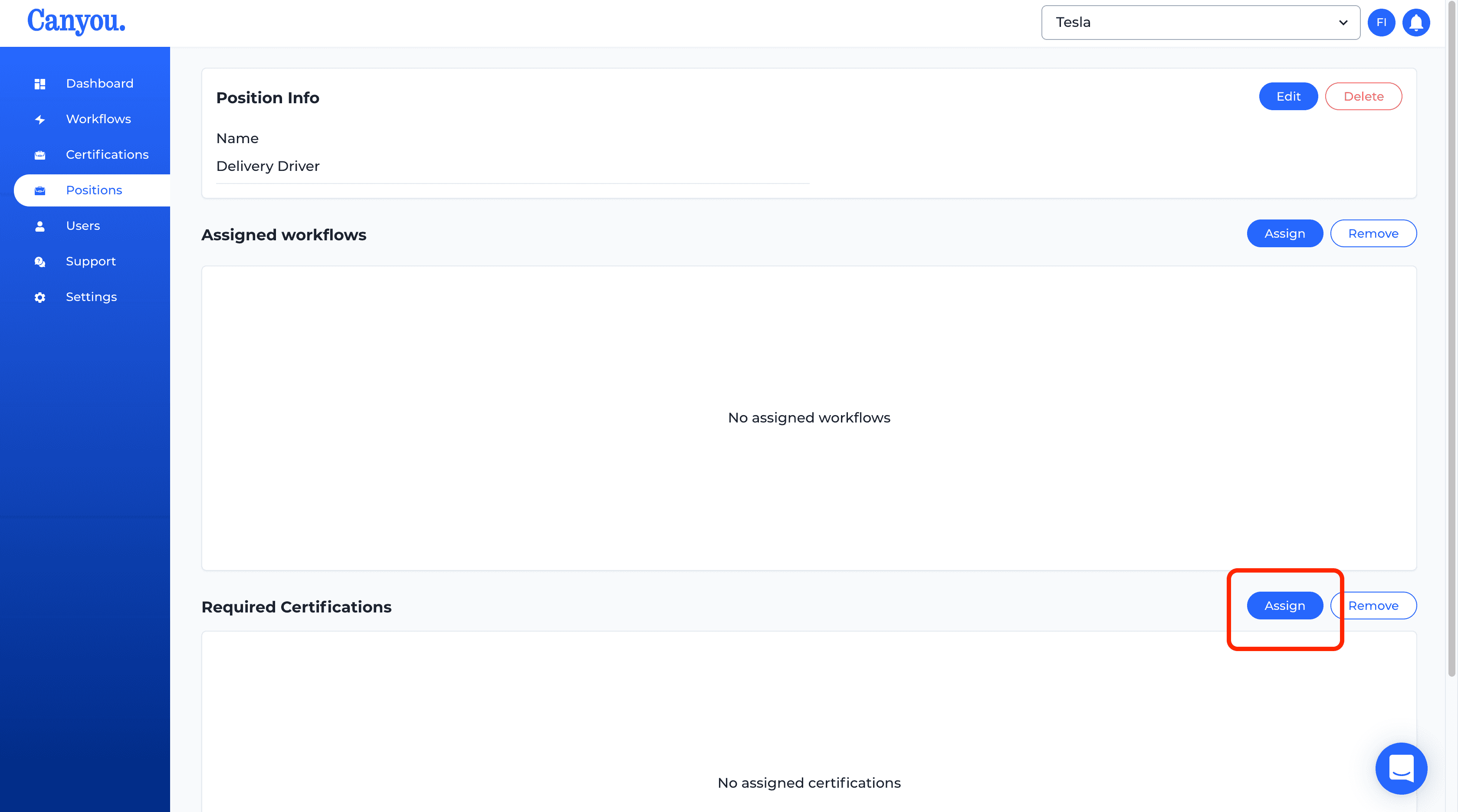 Select the required Certification from the menu in this case it is a "White Card" that we set up previously. Then click "Submit".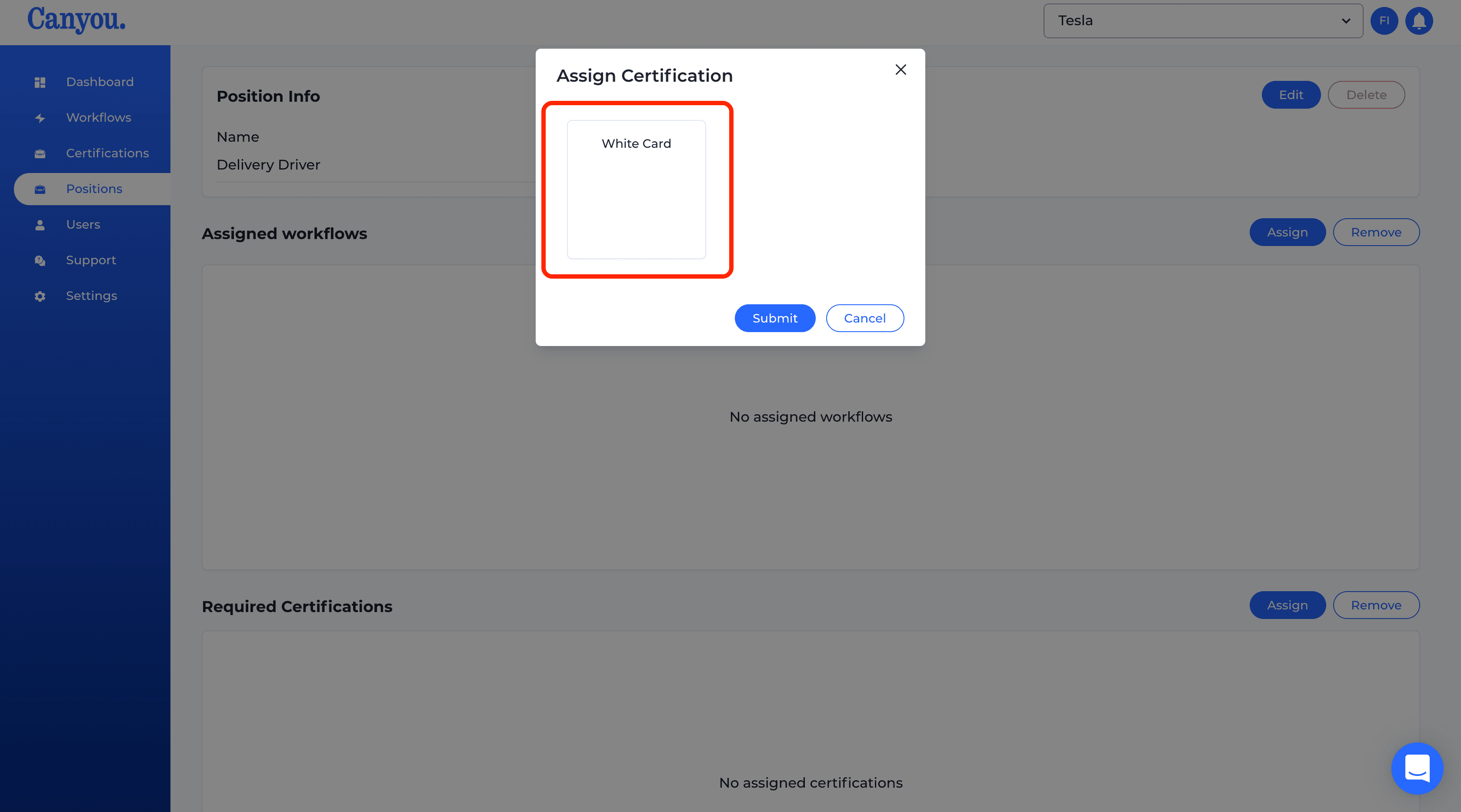 Navigate to the Certifications menu.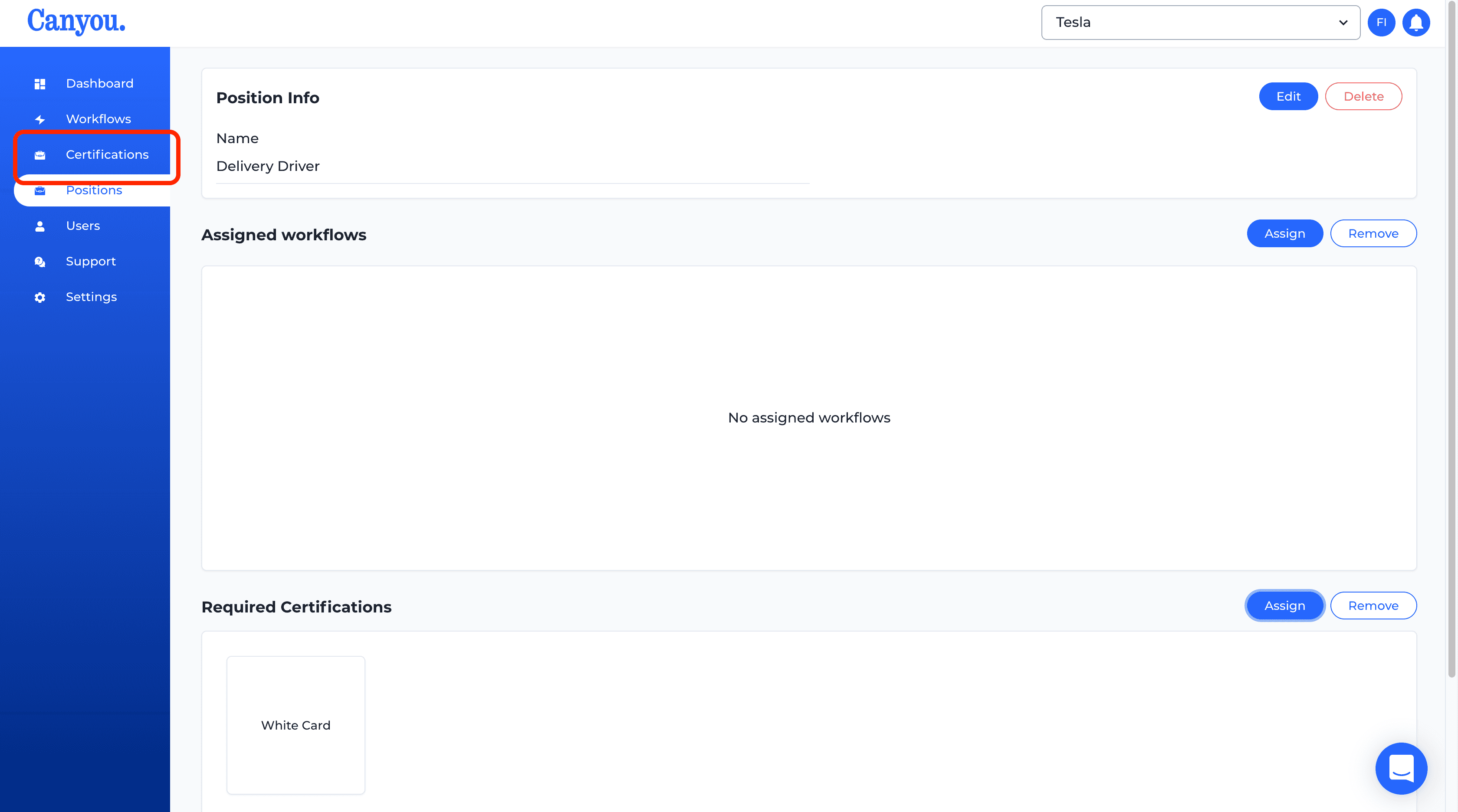 We can now see all the employees required to have the relevant certification. In our example Elon Musk is required to hold a White Card.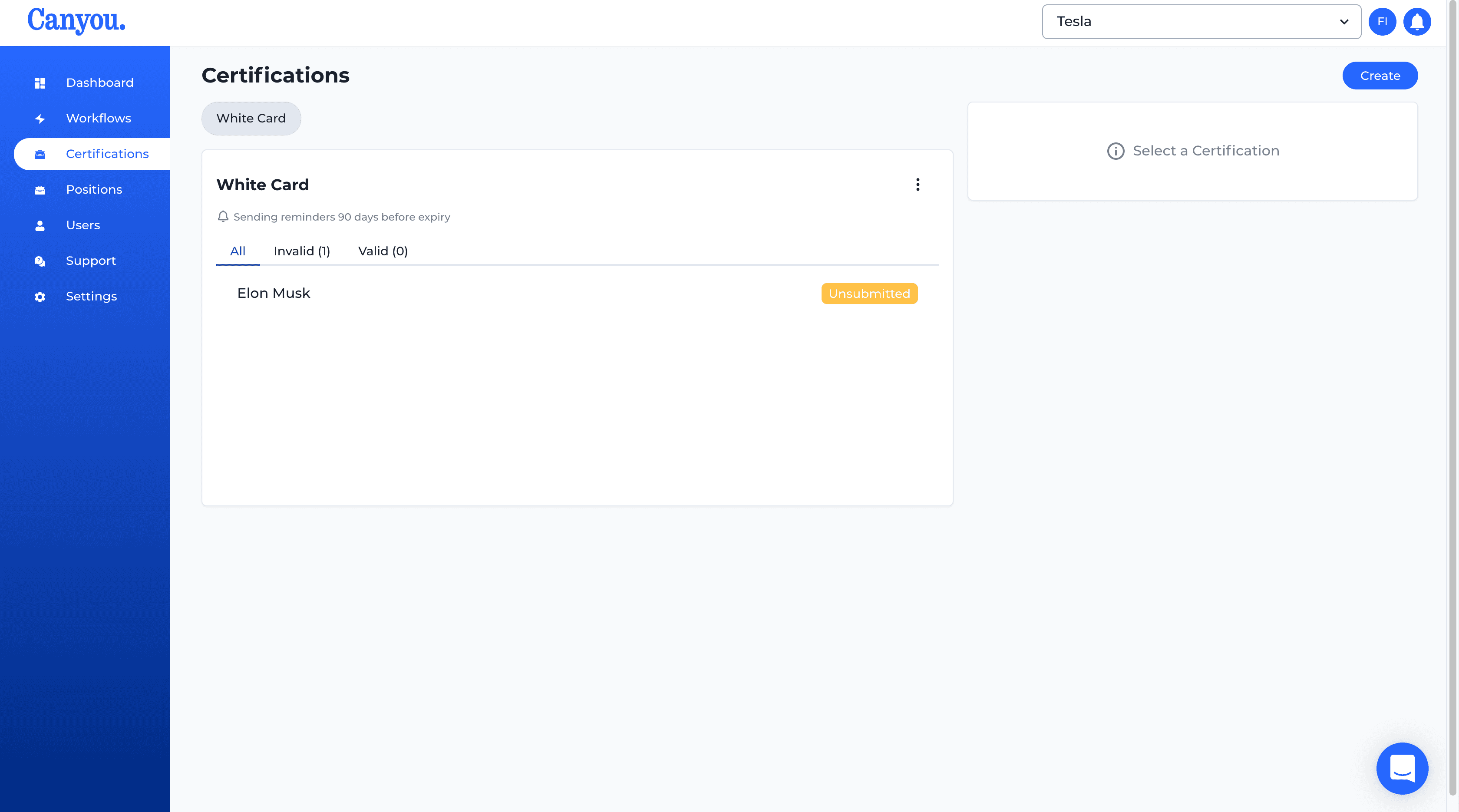 Great Job you have assigned your Certification 🎉
After an employee uploads their Certifications they will need to be approved.