Assigning Certifications to an Employee 🧑‍🍳👨🏾‍💼👷‍♀️
In this example we will assign a Certification as a requirement to a specific Employee.
Make sure you have created Certifications before you begin this step. You can learn how to do that here.
---
Navigate to the Users menu.
Select the user you would like to assign a Certification to.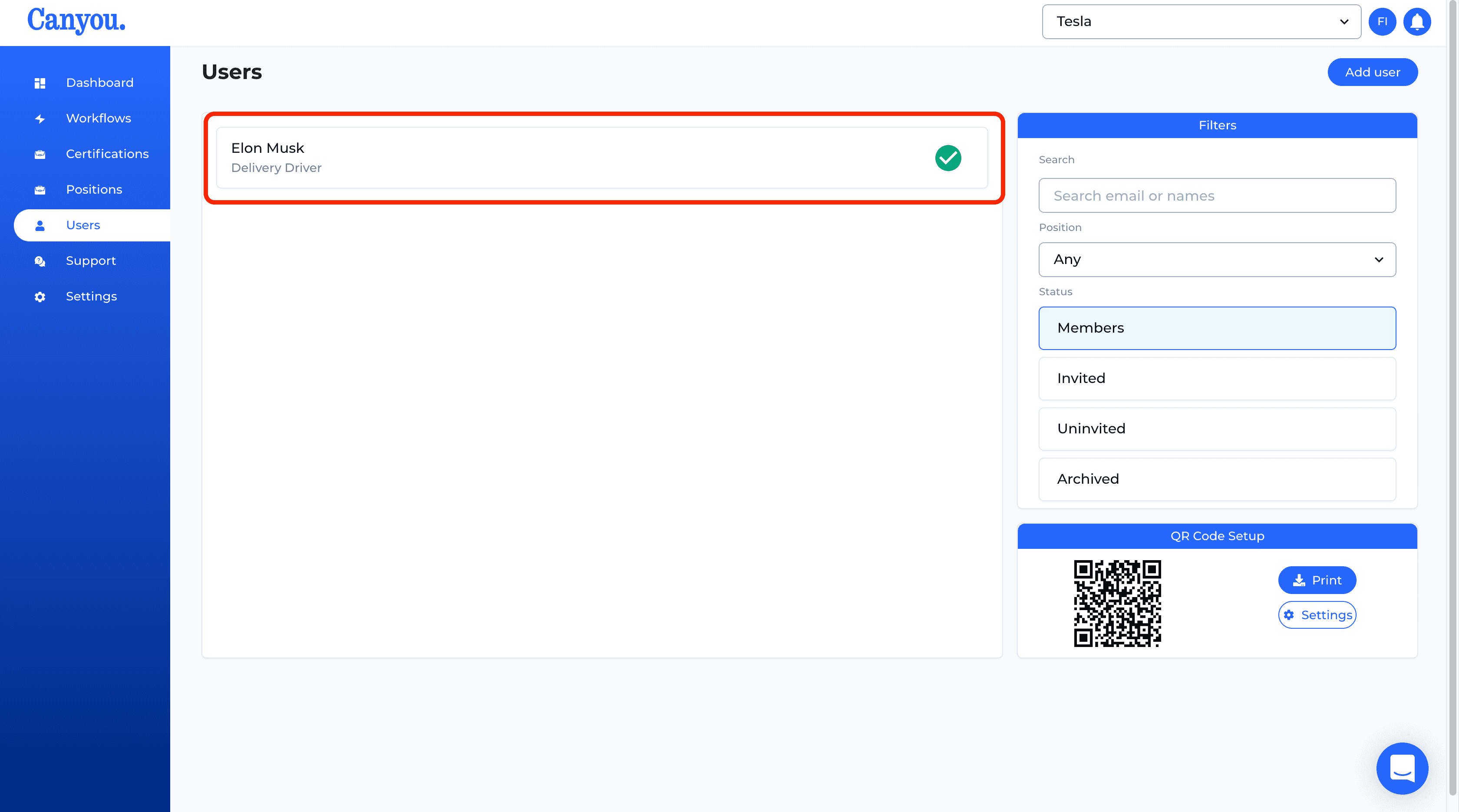 Click the "Requirements" button in the Certifications section.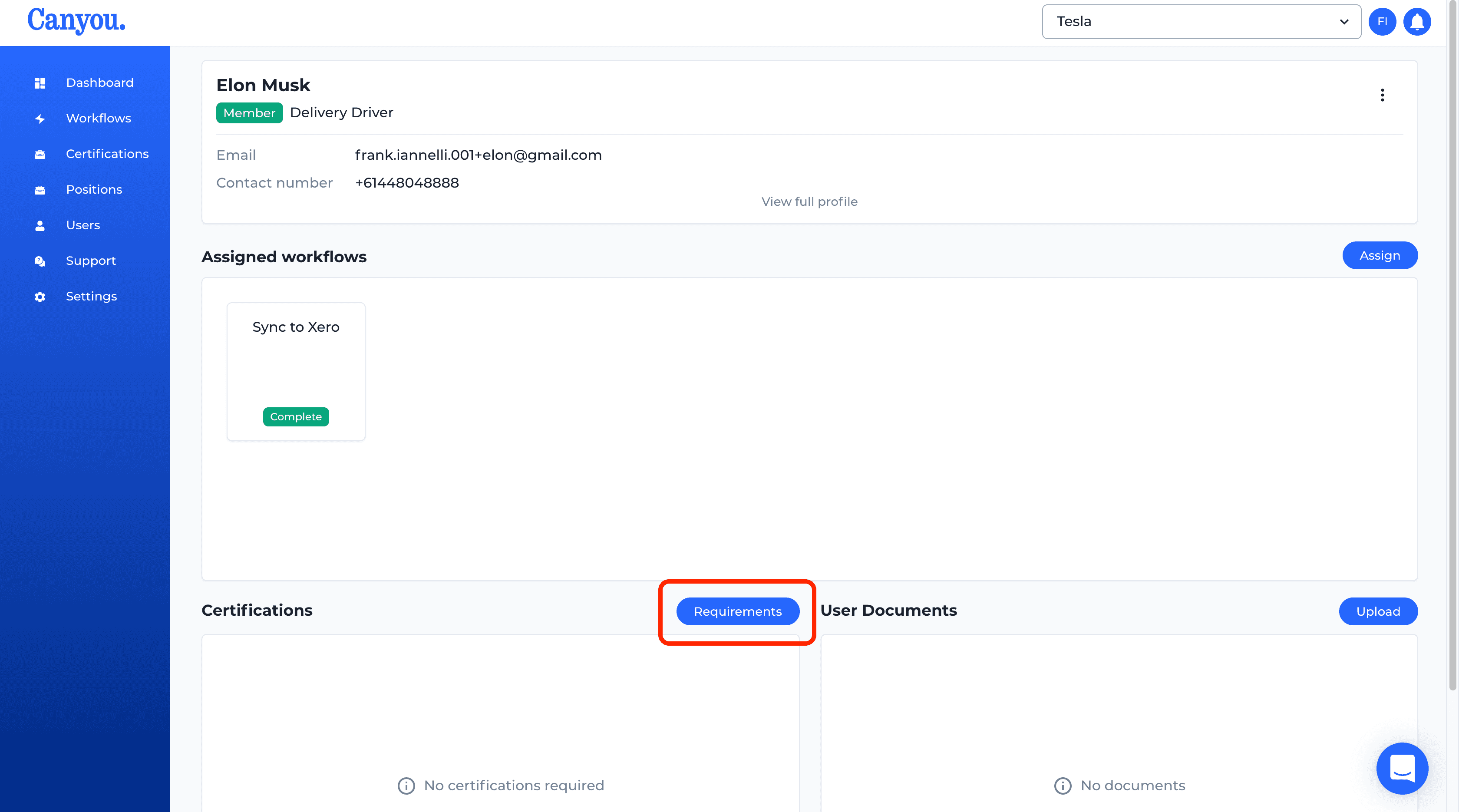 Click "Add Requirement" for the Certification you would like to add as a requirement.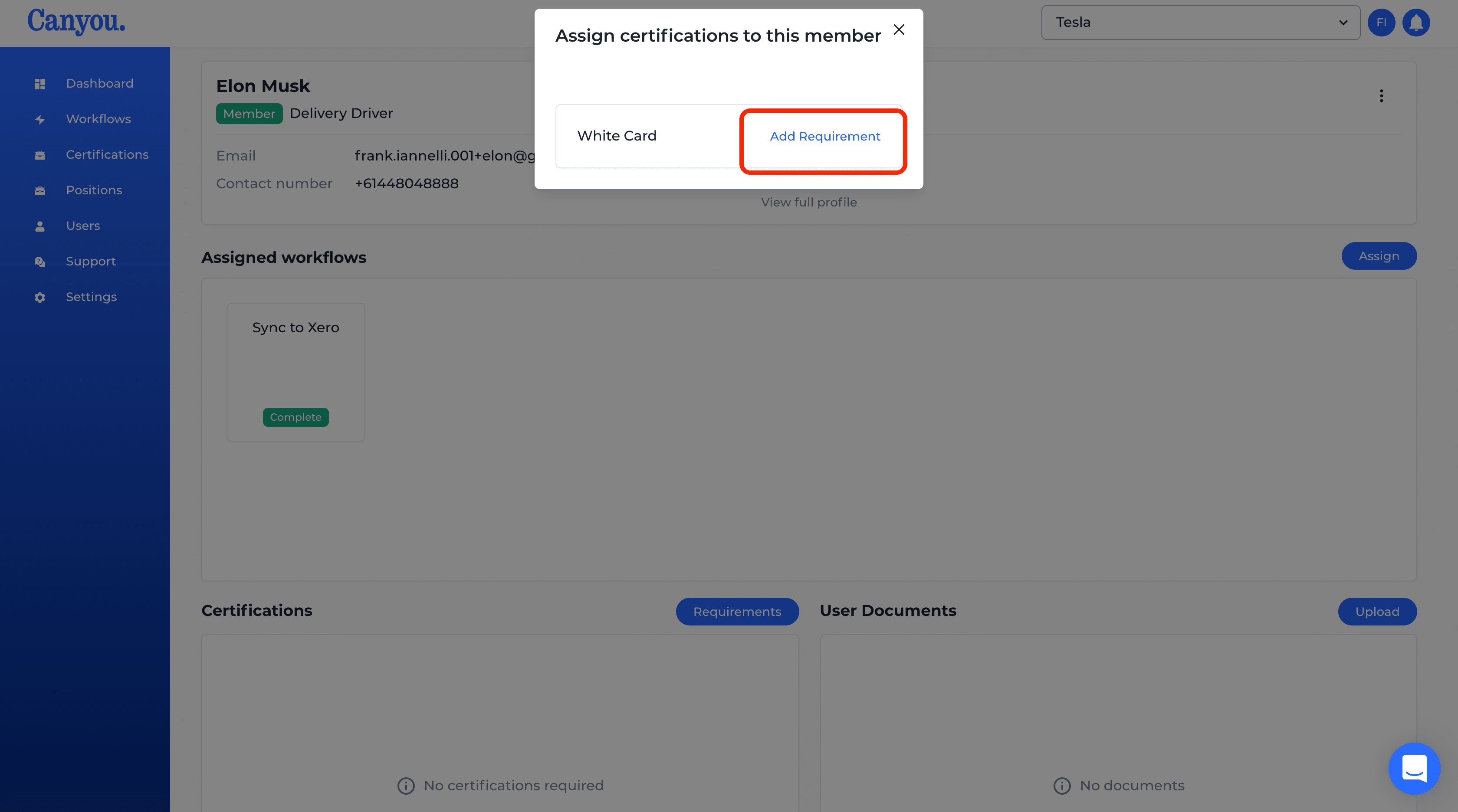 We can now see the Certification has been added as a requirement.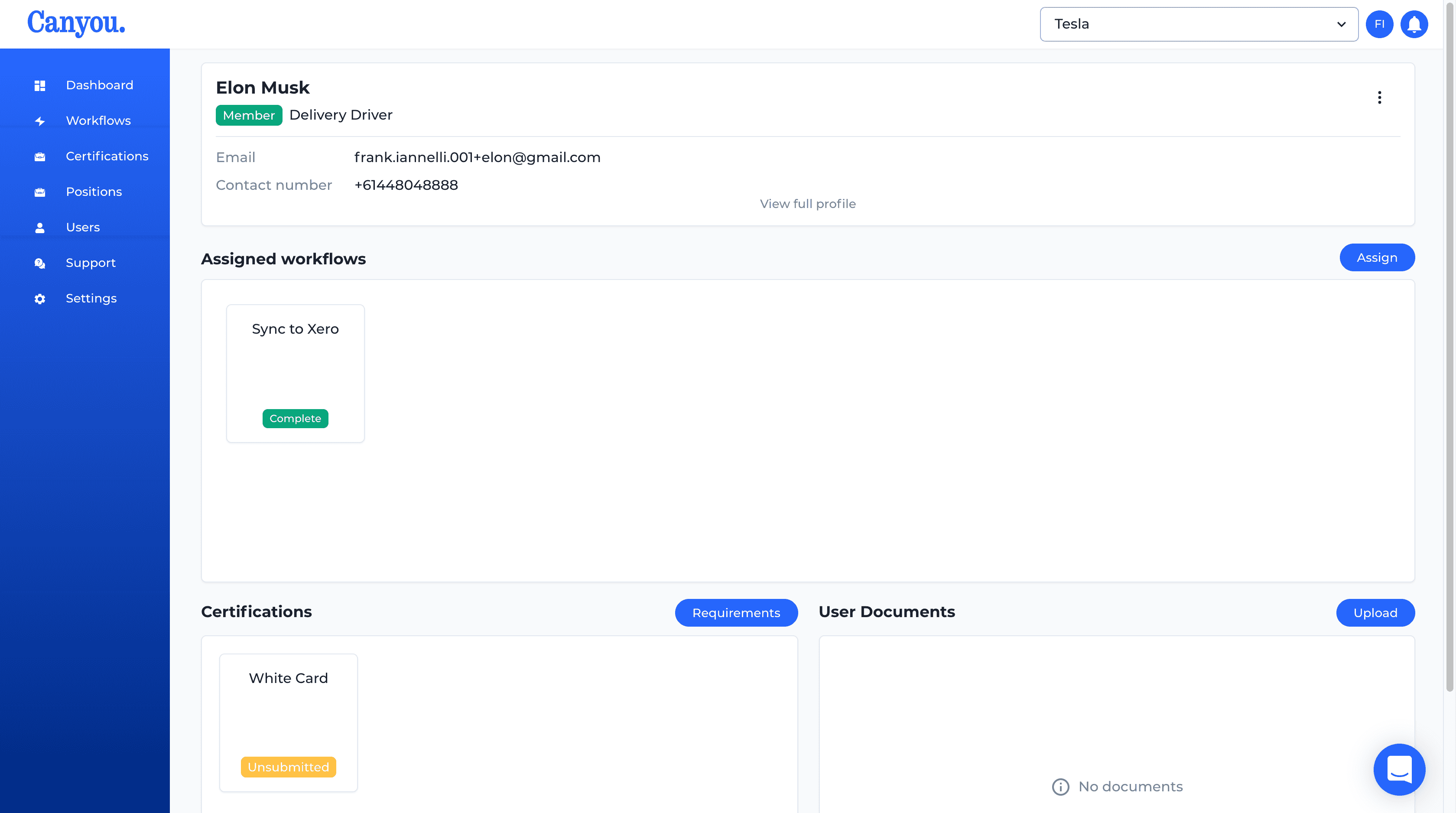 If we navigate to the Certifications menu we can see that the User now has a requirement for that Certification.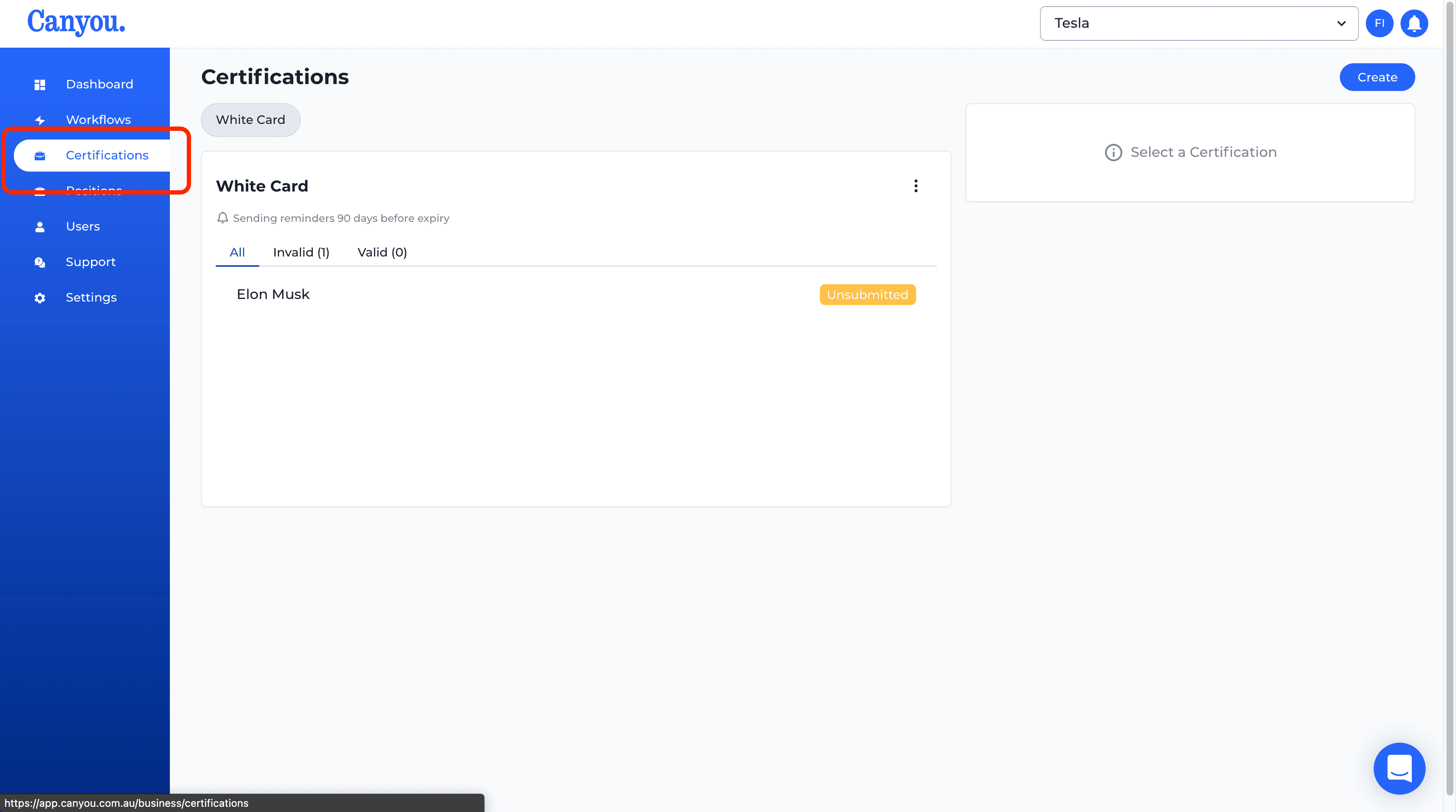 Great Job you have assigned your Certification 🎉
After an employee uploads their Certifications they will need to be approved.