Linking a Business to a Subscription
Billing accounts with an Advisor Plan subscription can link multiple businesses to their Canyou subscription. This article shows how to:
---
Click the subscription notification banner.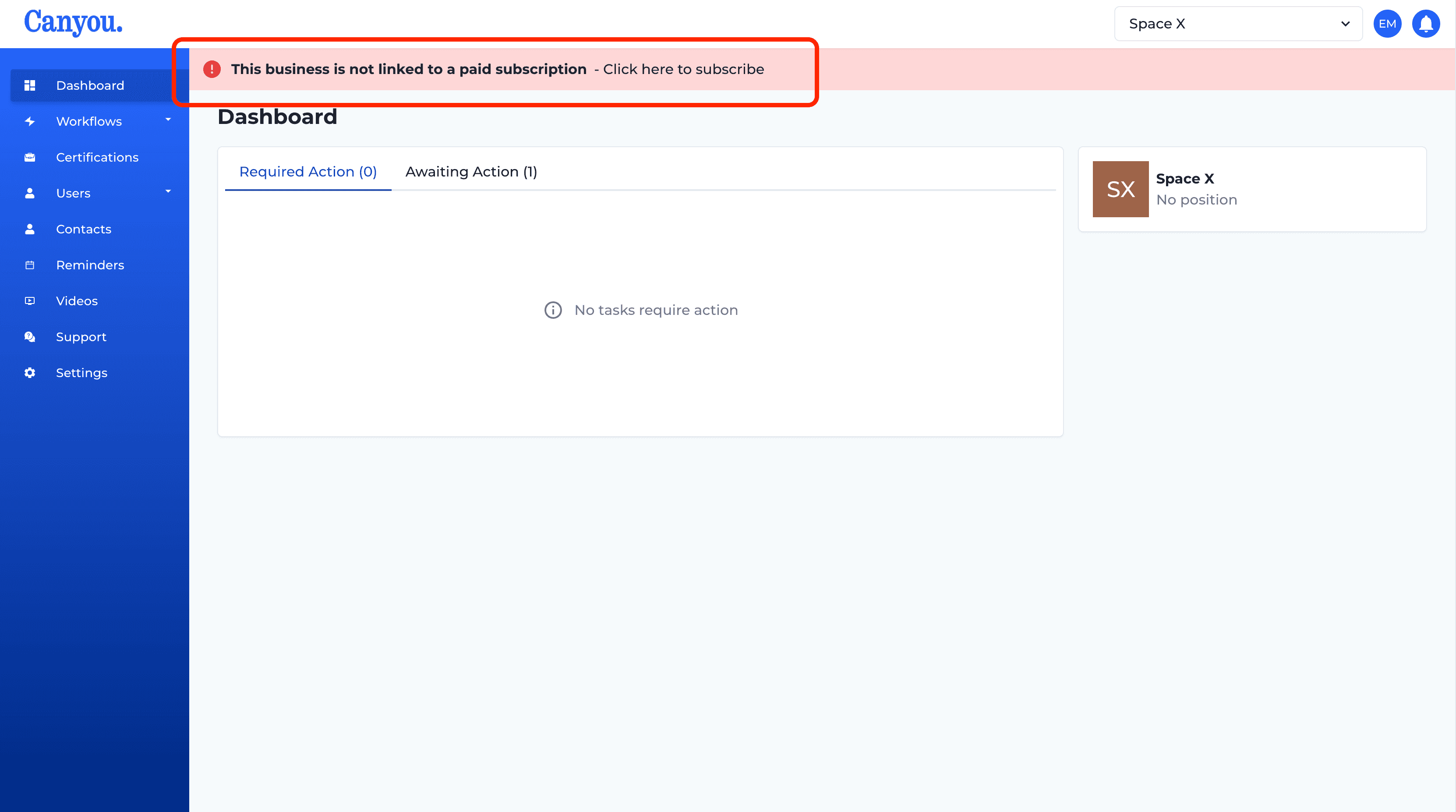 If you have an existing subscription and you want the business to be linked choose your existing account from the drop down box and click the Add to billing account button. Alternatively if there is no subscription setup click the Setup billing account button.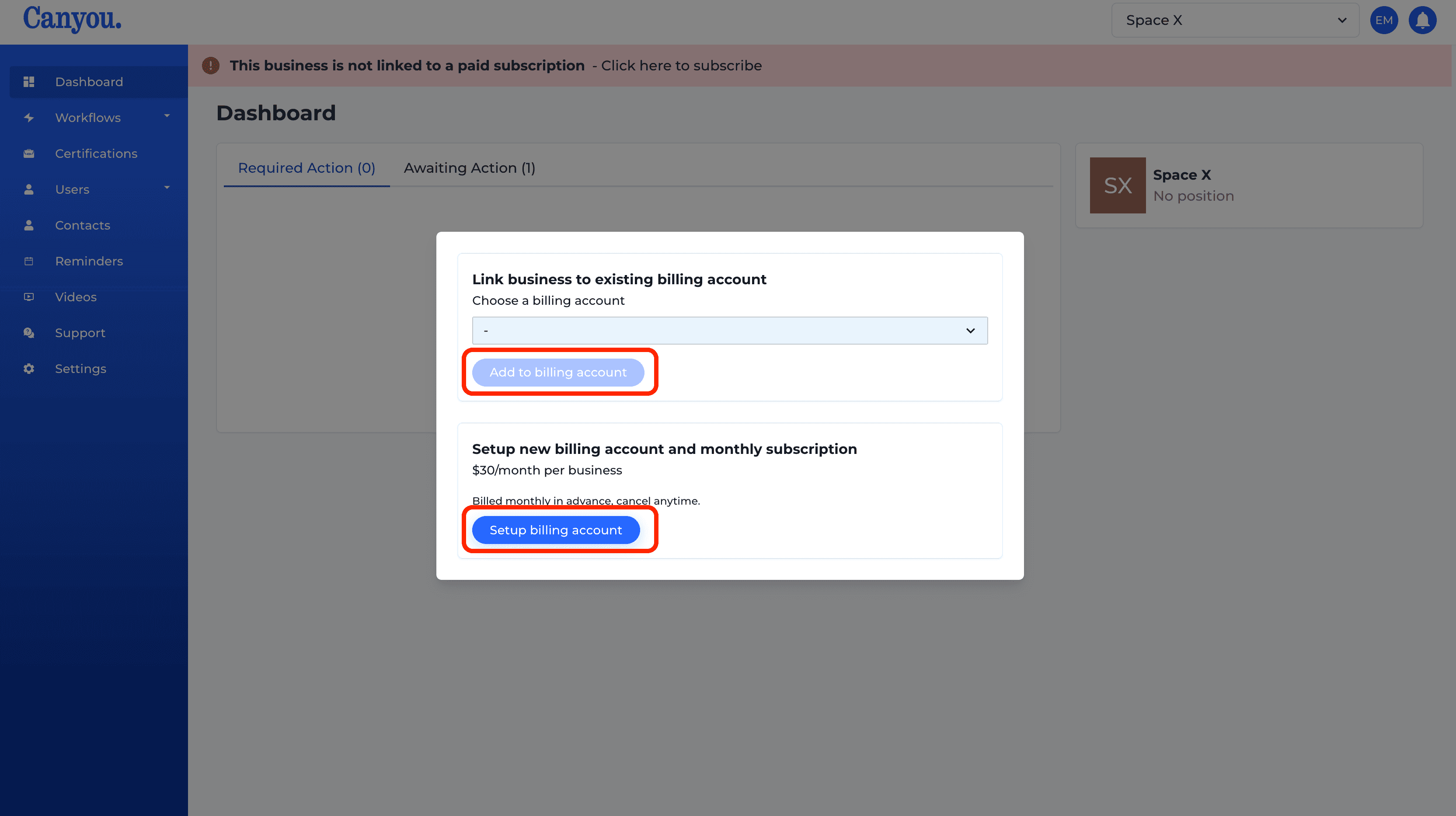 Click the Add to billing account button.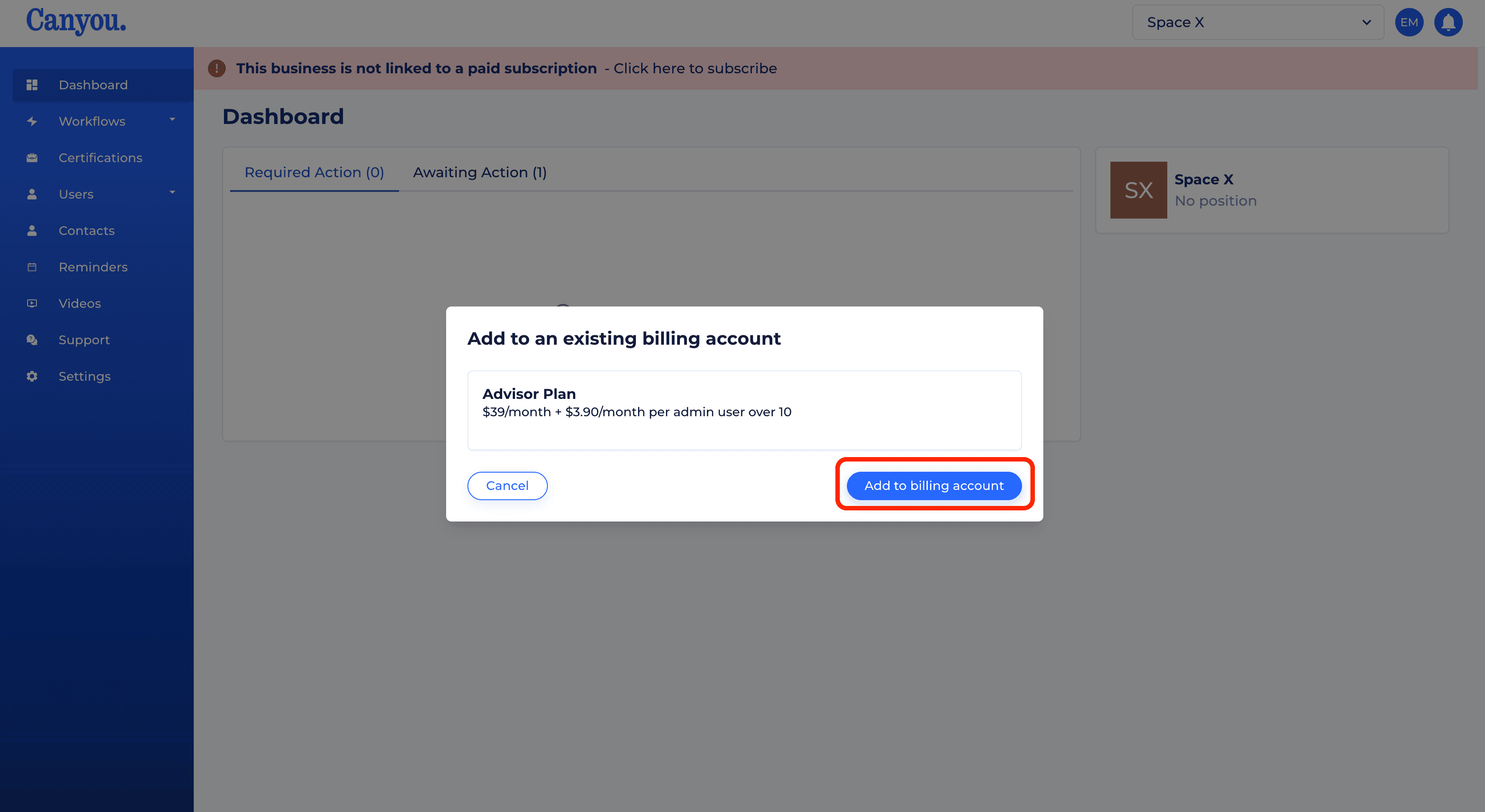 Great work the business has been linked to your subscription 🎉