Start a Self Service Workflow
Follow this guide to start a self-service workflow.
Before starting ensure that the business has at least one self-service workflow configured.
Learn how to do that here.
Lets get started!
---
Navigate to the Dashboard and click the Start workflow button.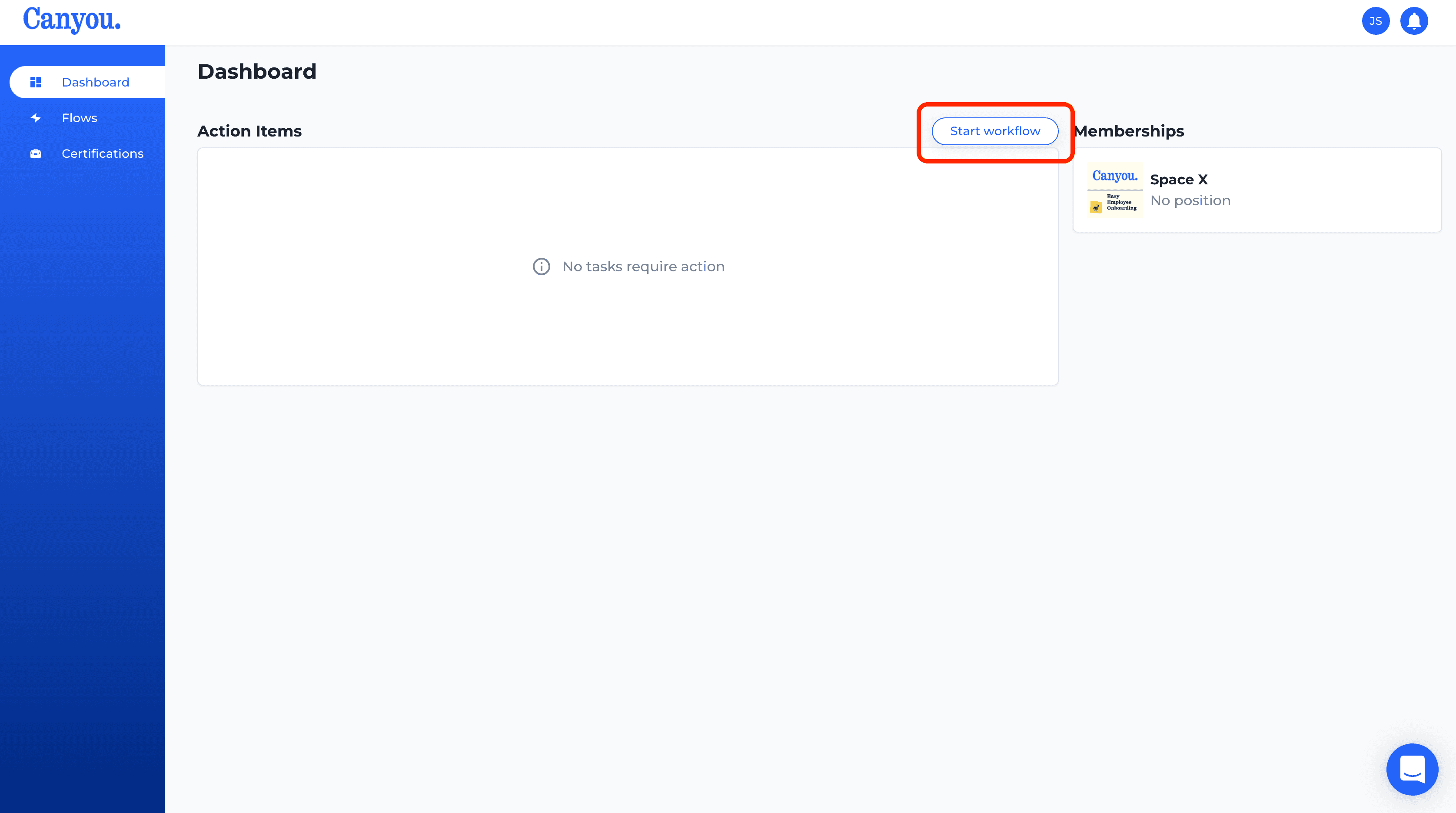 Select the workflow you wish to start.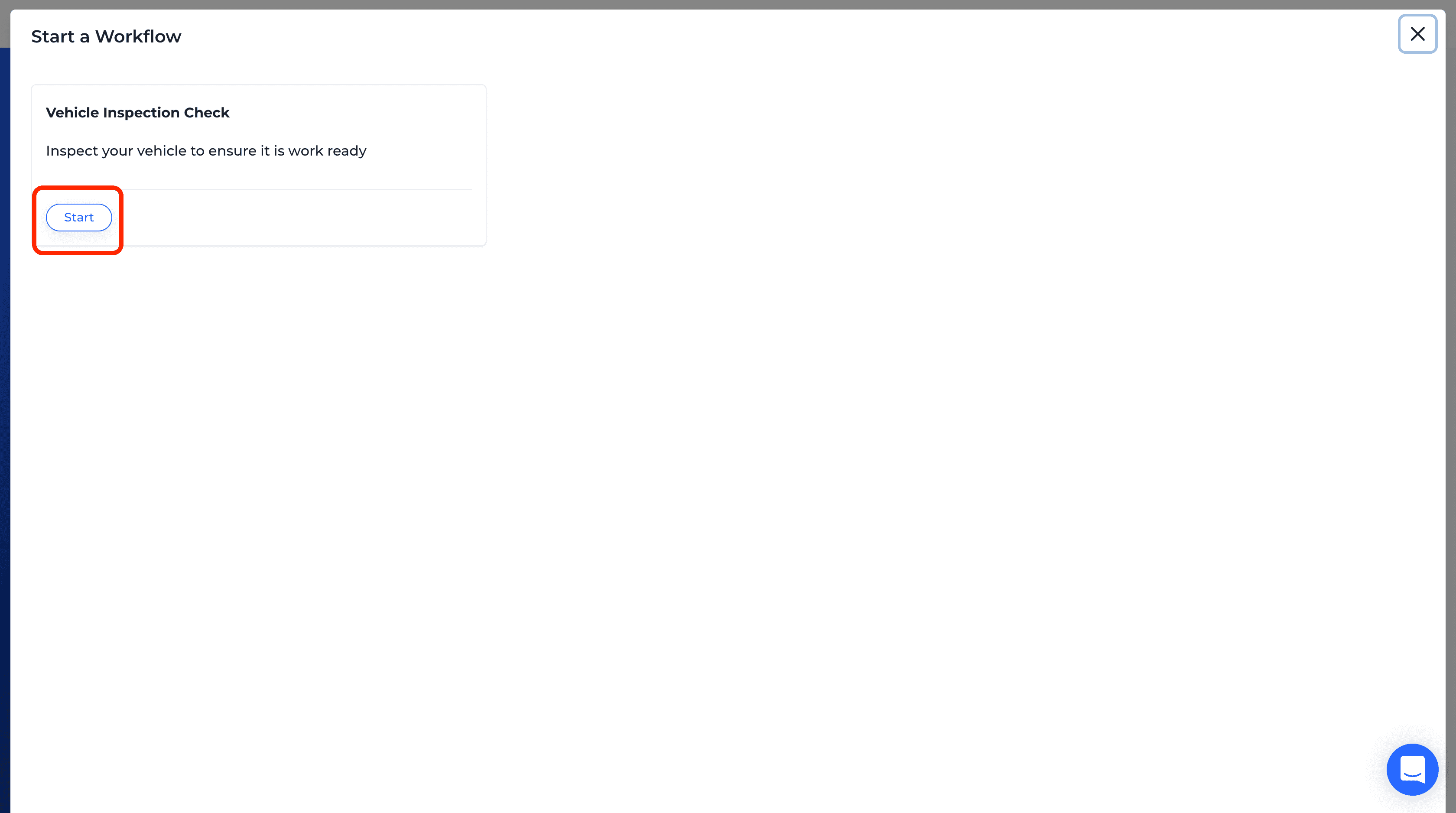 Great job you have now started a self-service workflow 🎉