Create a Self Service Workflow
Self-service workflows allow members to complete a workflow without the need for an Admin or Supervisor to assign it.
Self-service workflows are great for tasks that:
Occur regularly and;
Should be completed by team members when they choose.
Let's get started!
---
Navigate to the Workflows menu.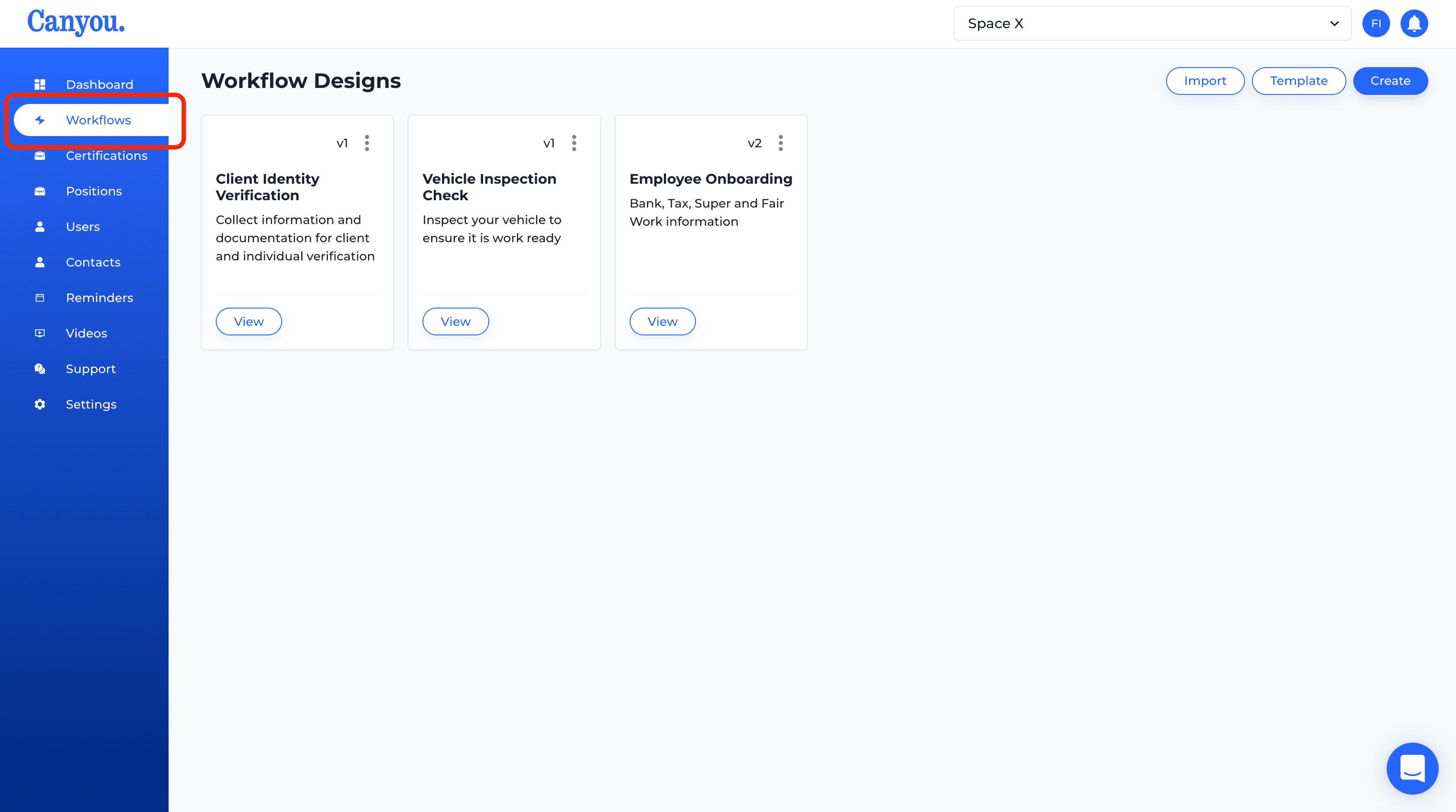 Click the menu for the workflow you want to make self service.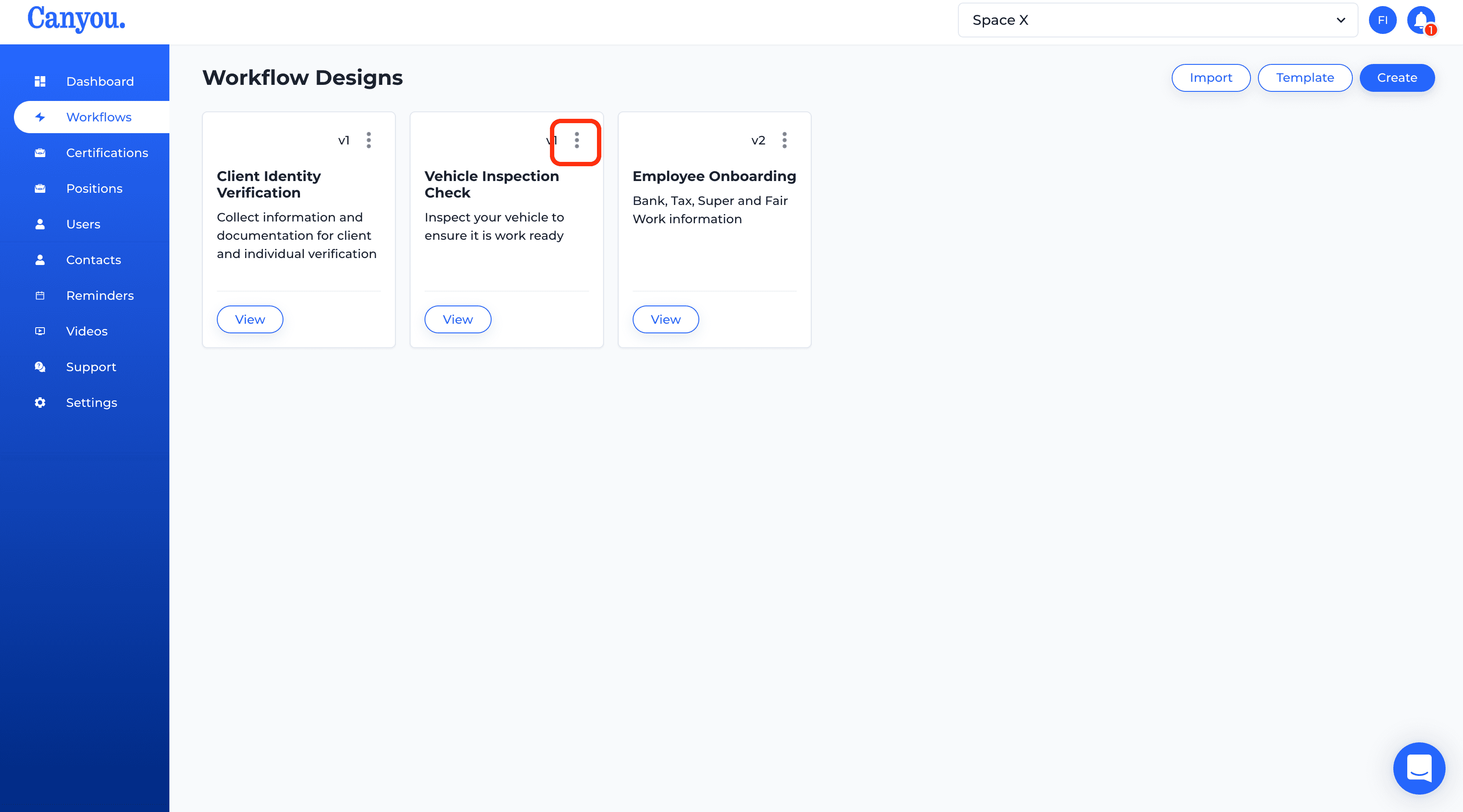 Click Make self-service.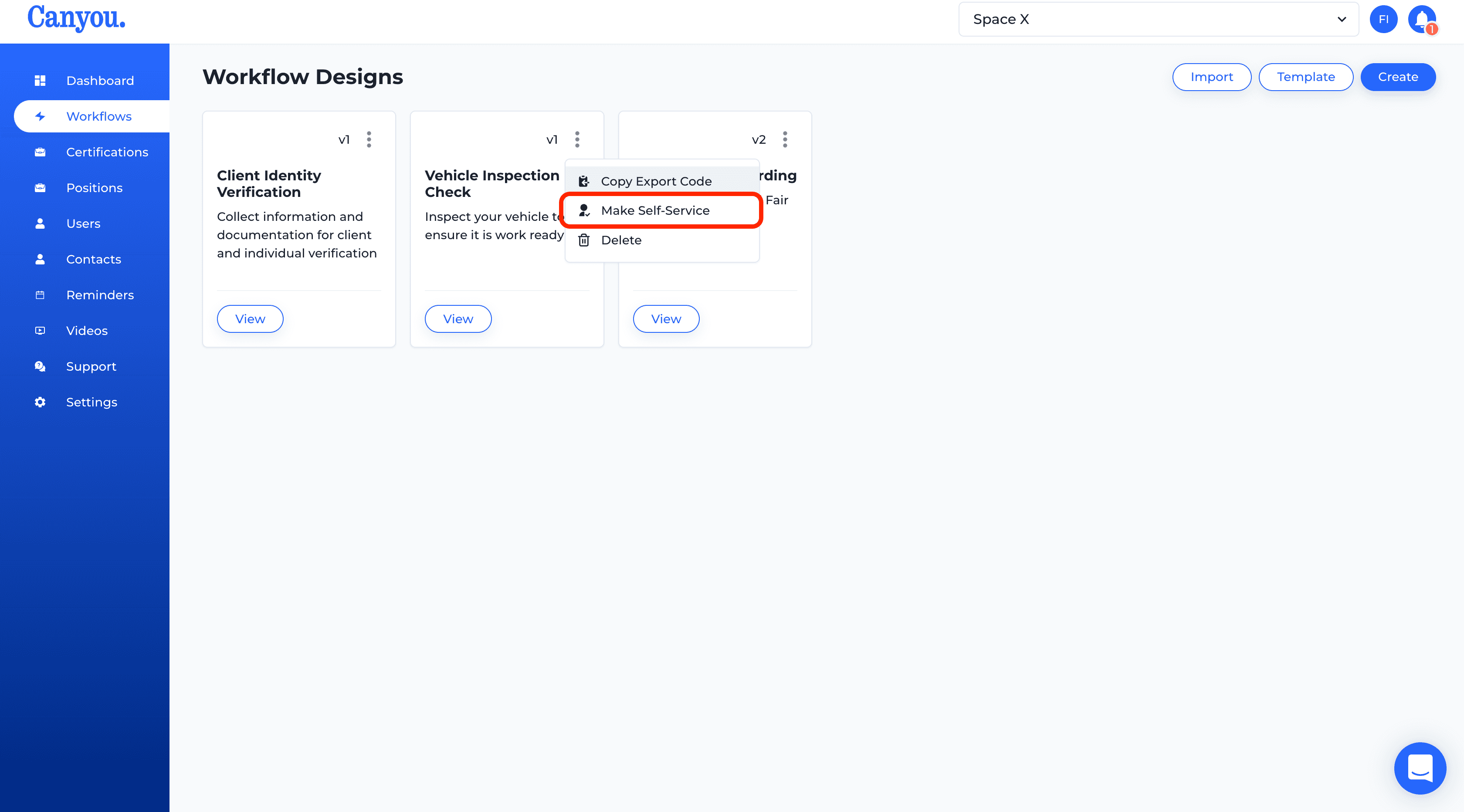 Confirm you are making self service.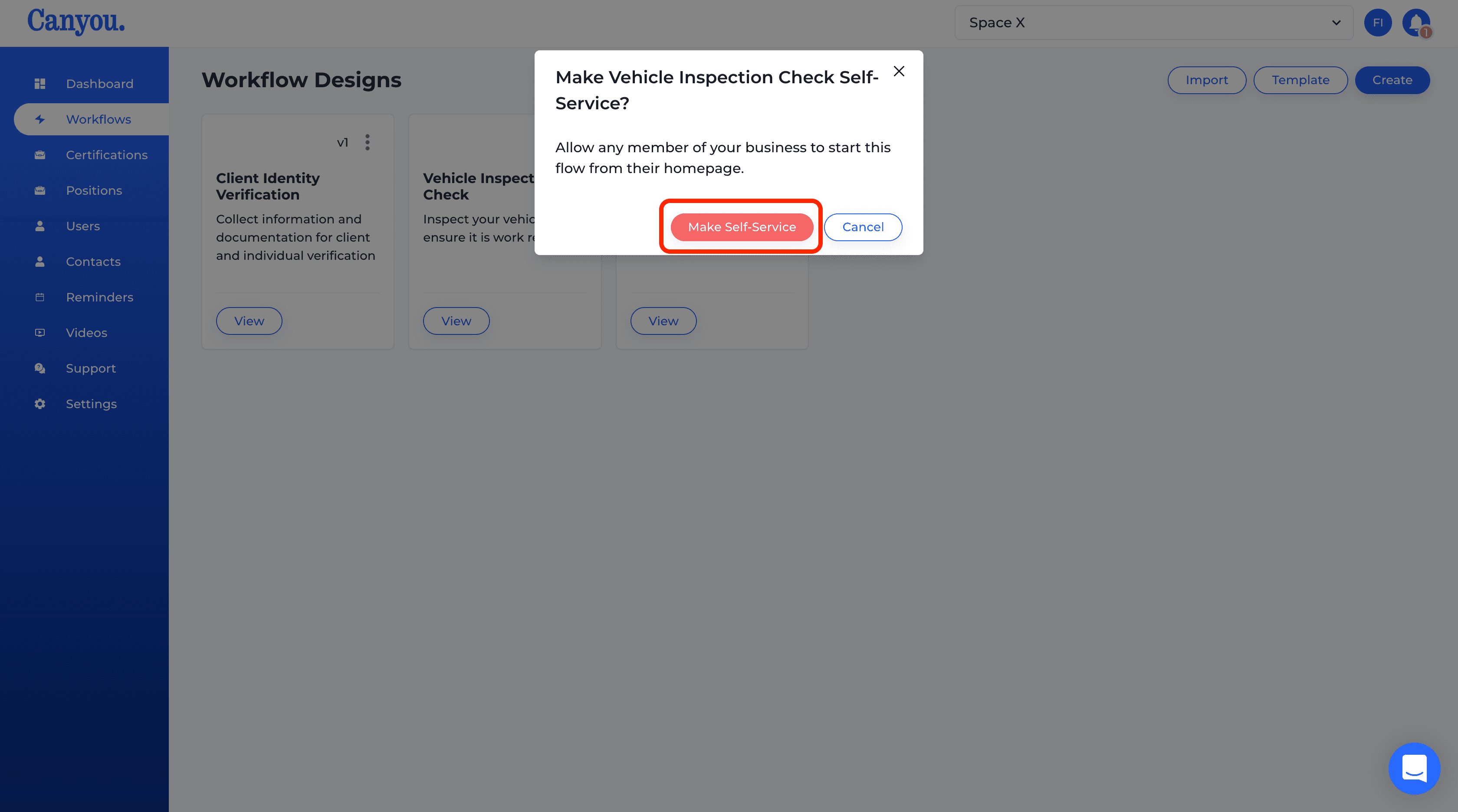 You can now see the workflow has the Self-service tag. Members will now be able to complete this flow from their dashboard without the need for the workflow to be assigned to them.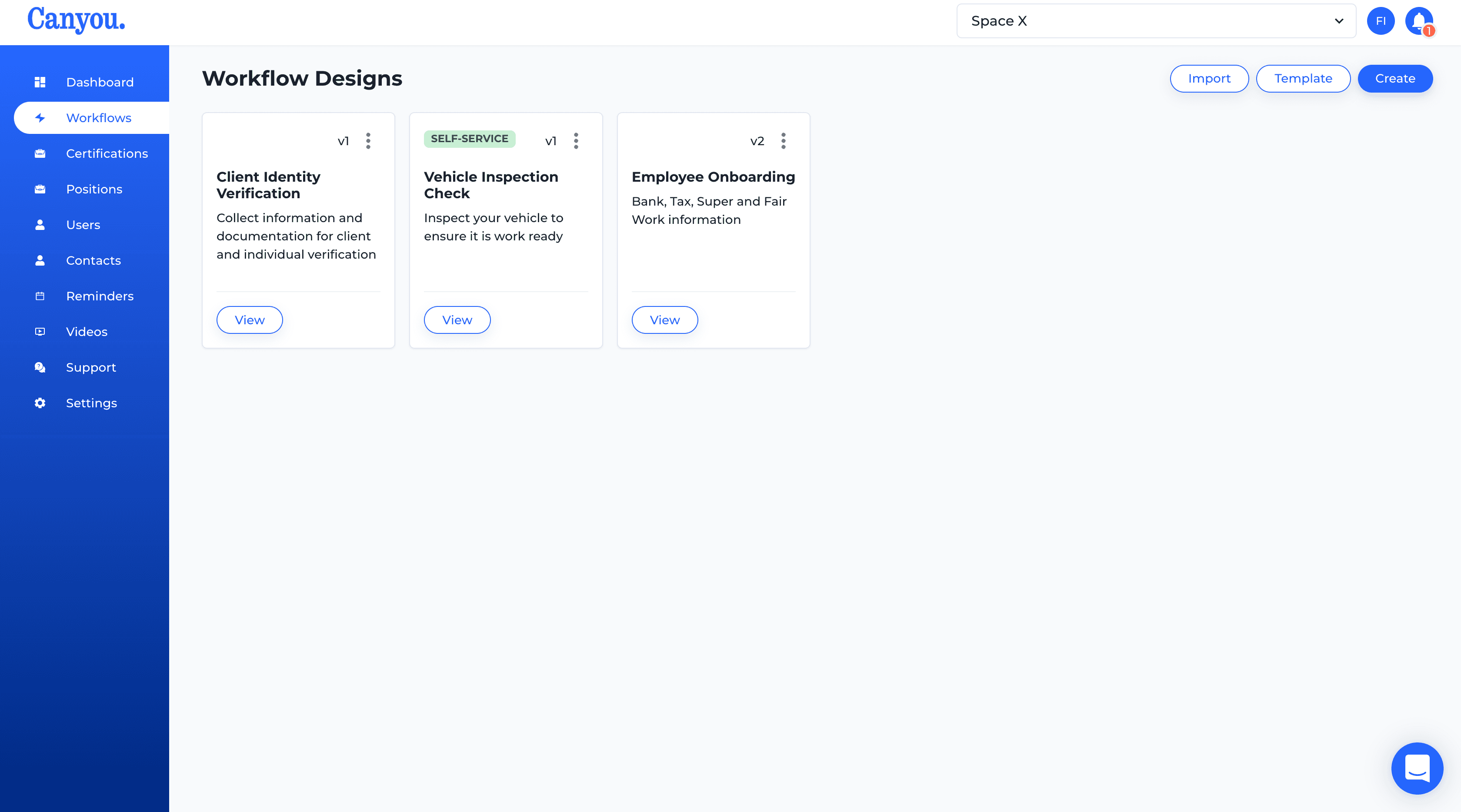 The following guide shows how users can start a self-service workflow