Skipping Tasks 📋✔
This section shows how to skip a Task in a Workflow.
Sometimes when we assign a Workflow to an employee there may be certain Tasks in that Workflow that we do not want the employee to complete.
We can skip these Tasks so that the employee can complete the workflow without having to do the tasks we mark as skipped.
Let's learn how to skip a Task.
---
From the Users menu. Click into a Workflow that has been assigned to an employee.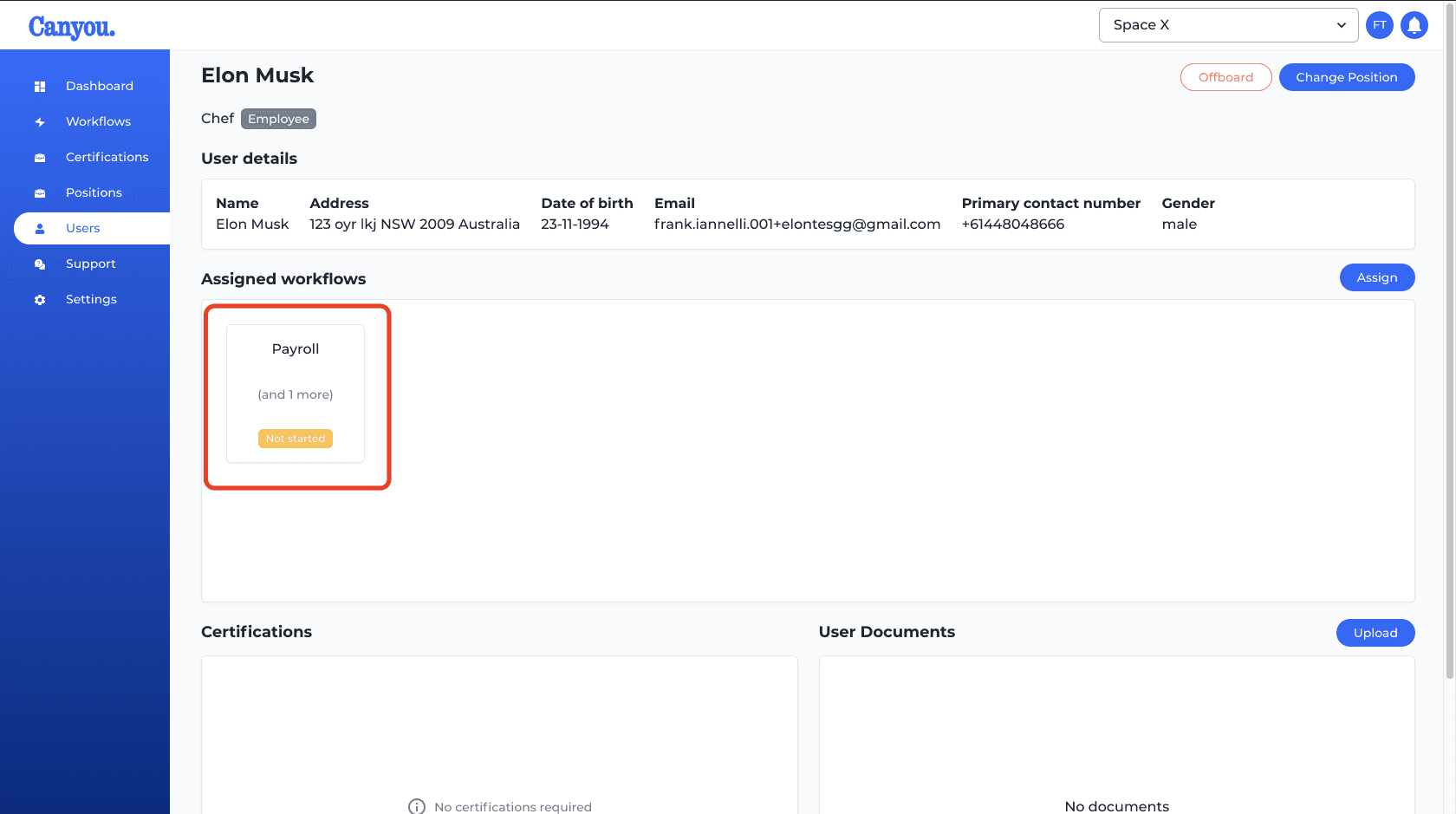 Select the Task you wish to skip then click the menu button in the Task preview.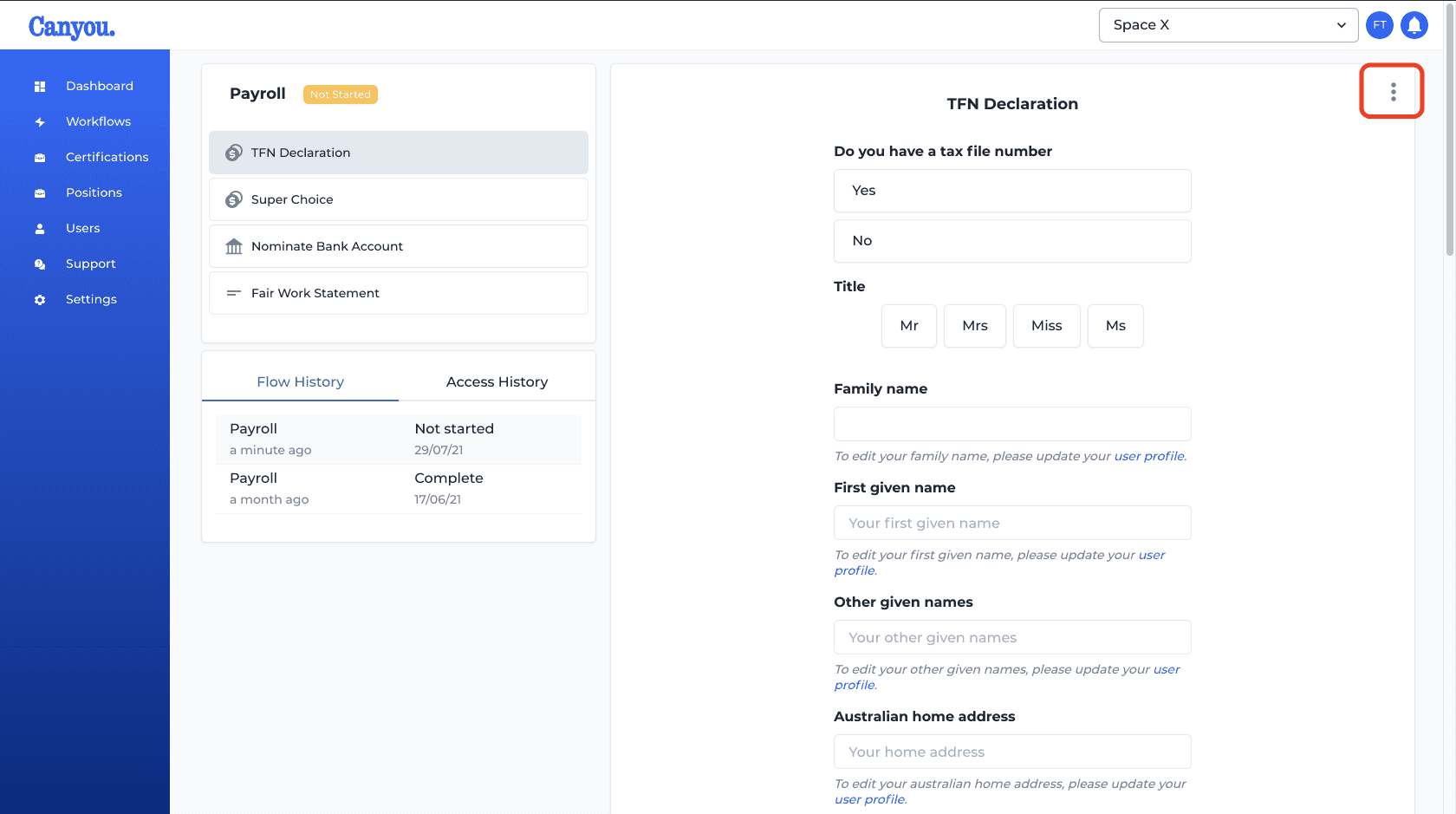 Then click Skip task.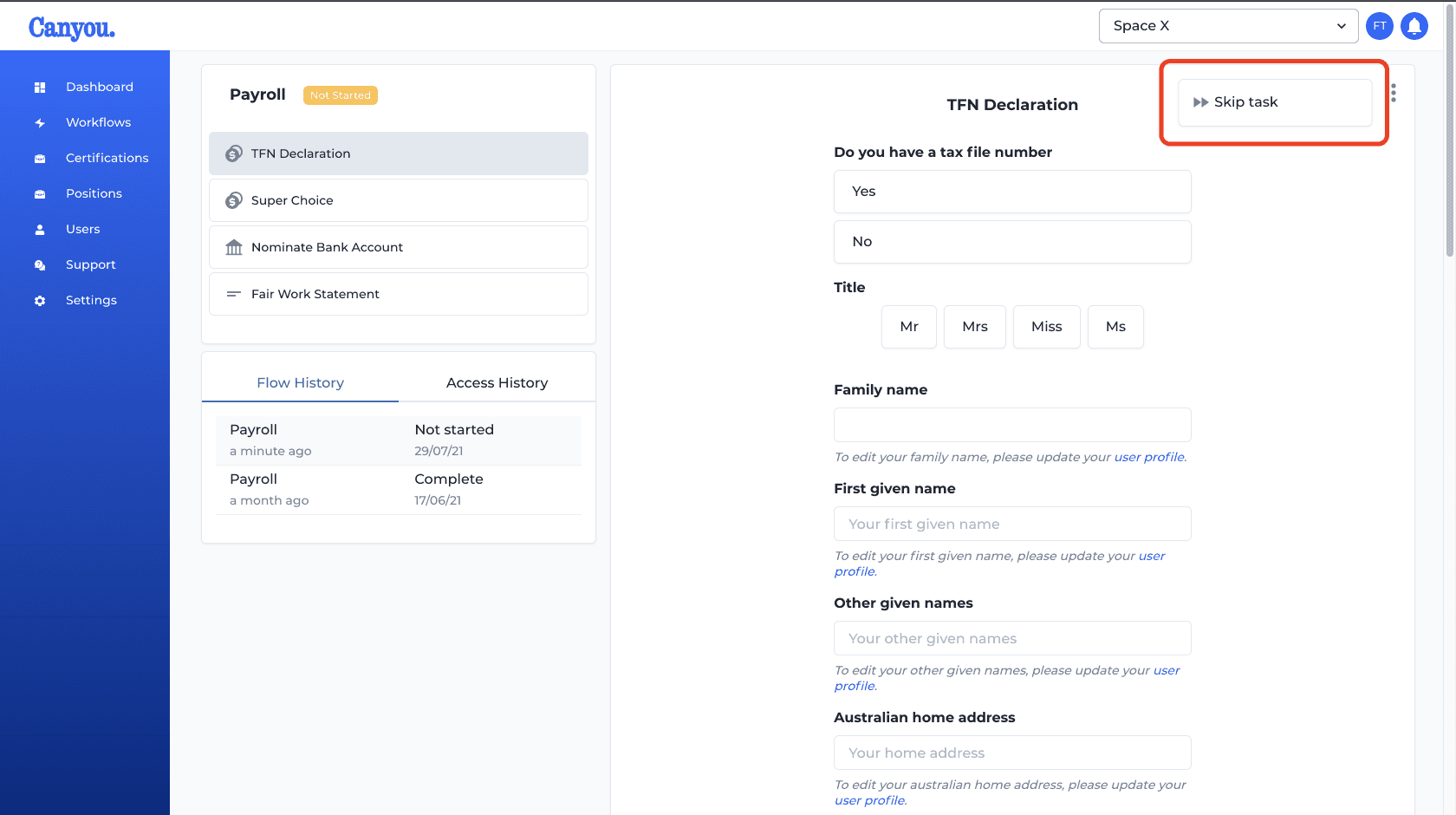 We can now see that the task has been skipped. The employee will not have to complete this task.