Tasks 📋✔
This section is about the types of tasks available in our Workflows.
Tasks are the building blocks of Workflows.
Think of tasks as the jobs we want a member or an organisation (eg: employee, manager, owner, bookkeeper) to do.
Some example of what we can do with tasks:
Ask a member to fill in a form
Ask a member to upload a document
Provide a member with some information
Let's learn how to add tasks to our Workflows
---
Tasks can be found in the Workflows menu. Click into an existing Workflow or create a new one.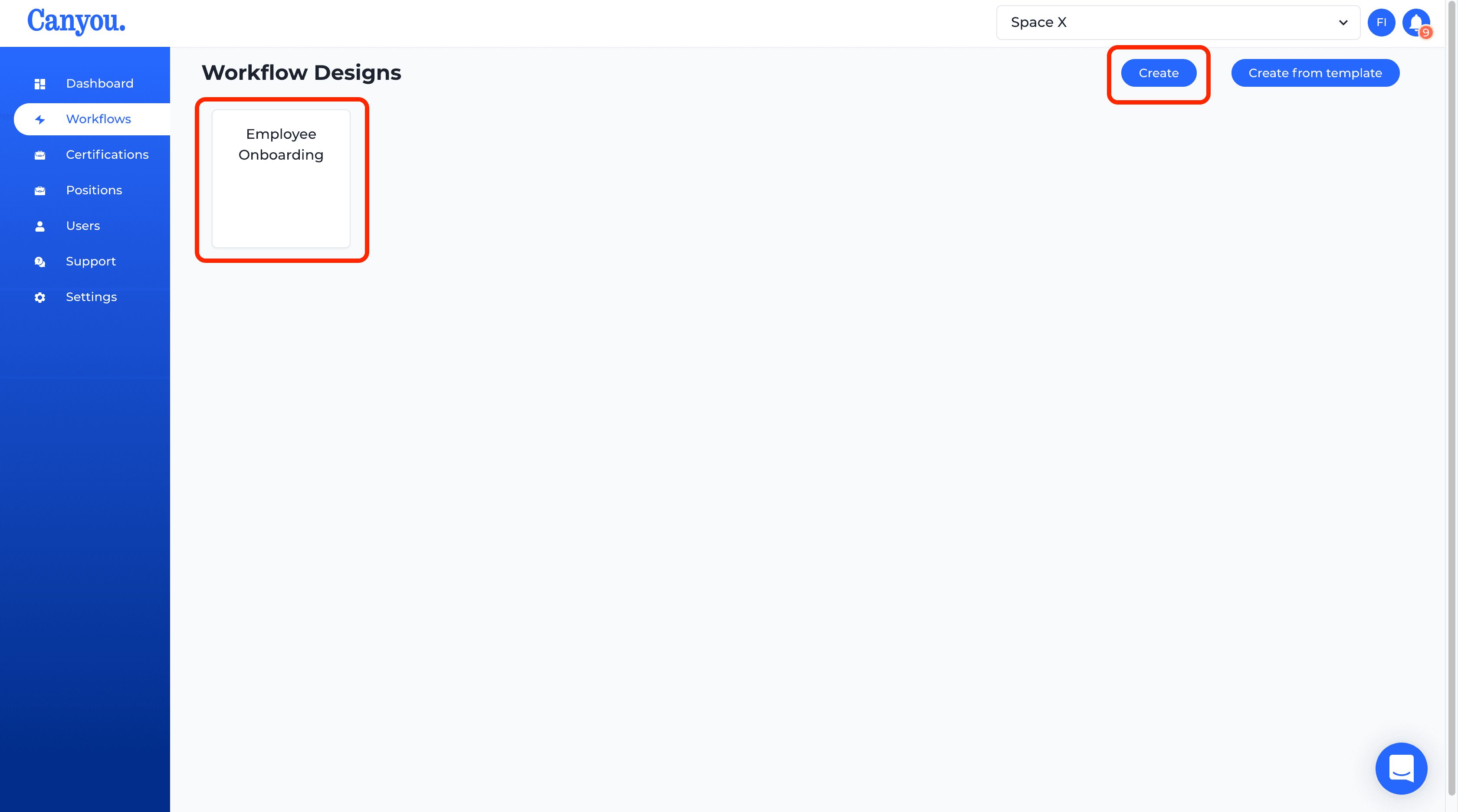 Click Add task.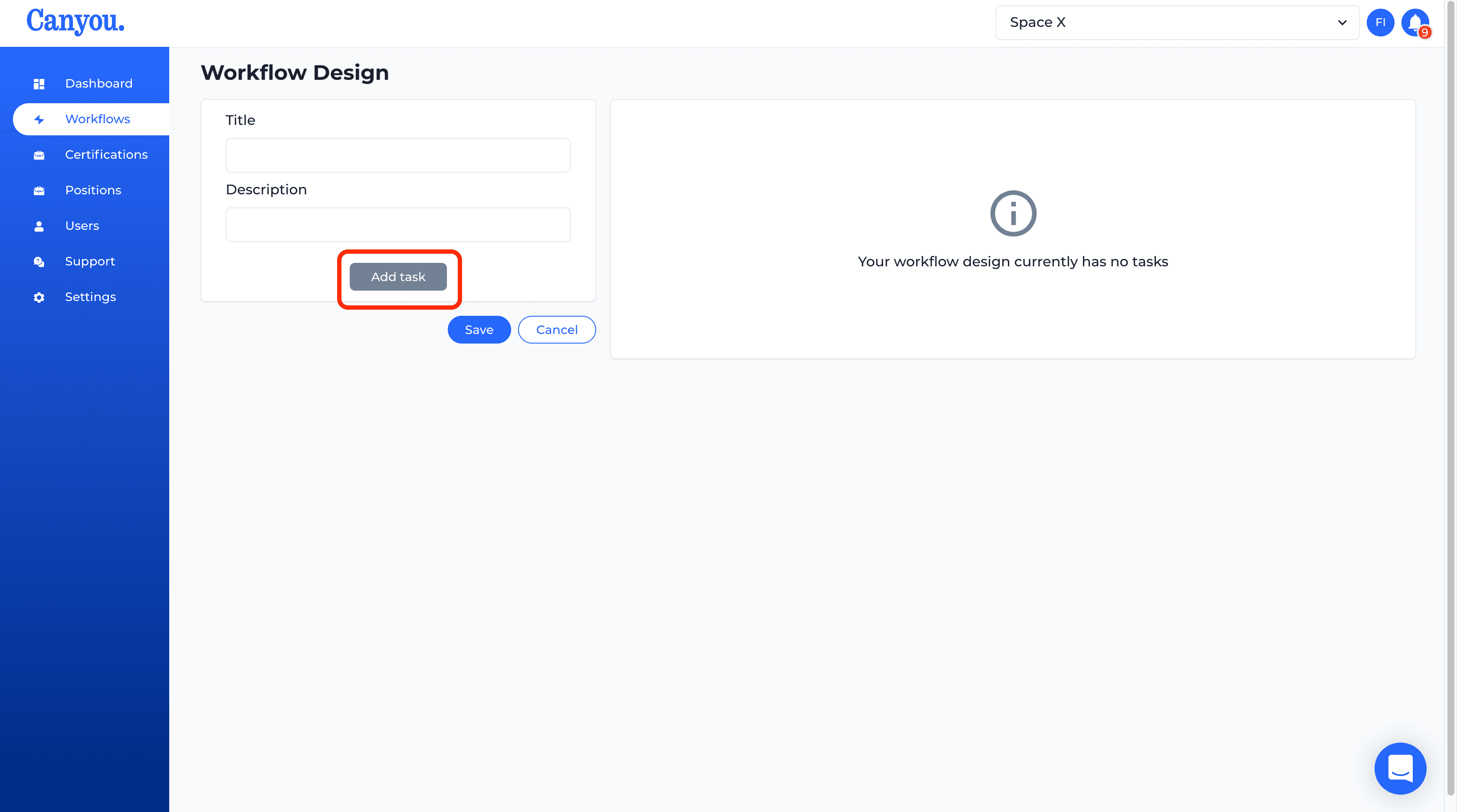 Then choose from the different types of tasks to add to your Workflow.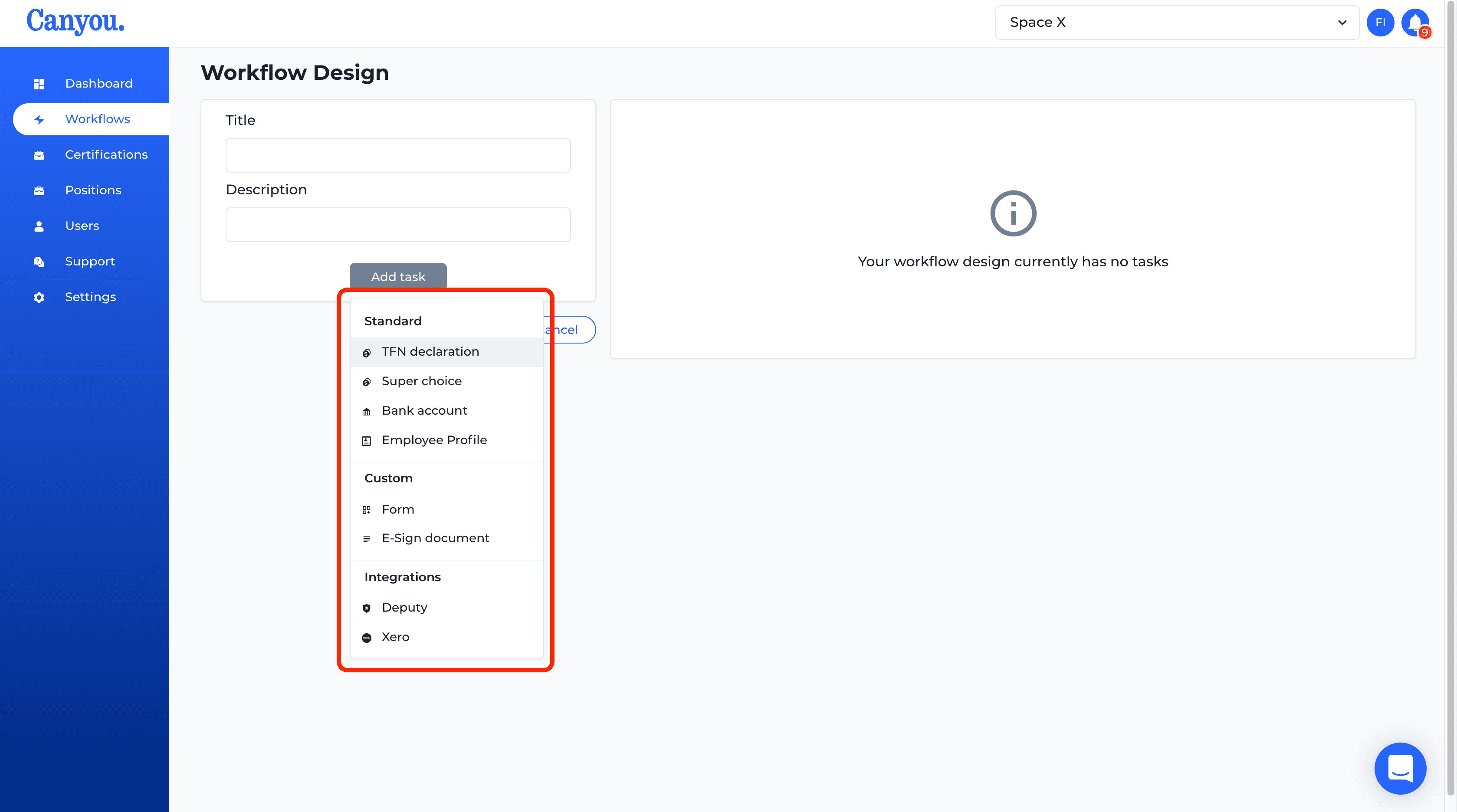 Any time we create or edit a task we need to save the Workflow.