Employee Login 🧑‍🍳👨🏾‍💼👷‍♀️
This section shows how employees login to Canyou.
The screenshots are shown from desktop but you can login from mobile or tablet as well.
---
Navigate to https://canyou.com.au and click the Log in button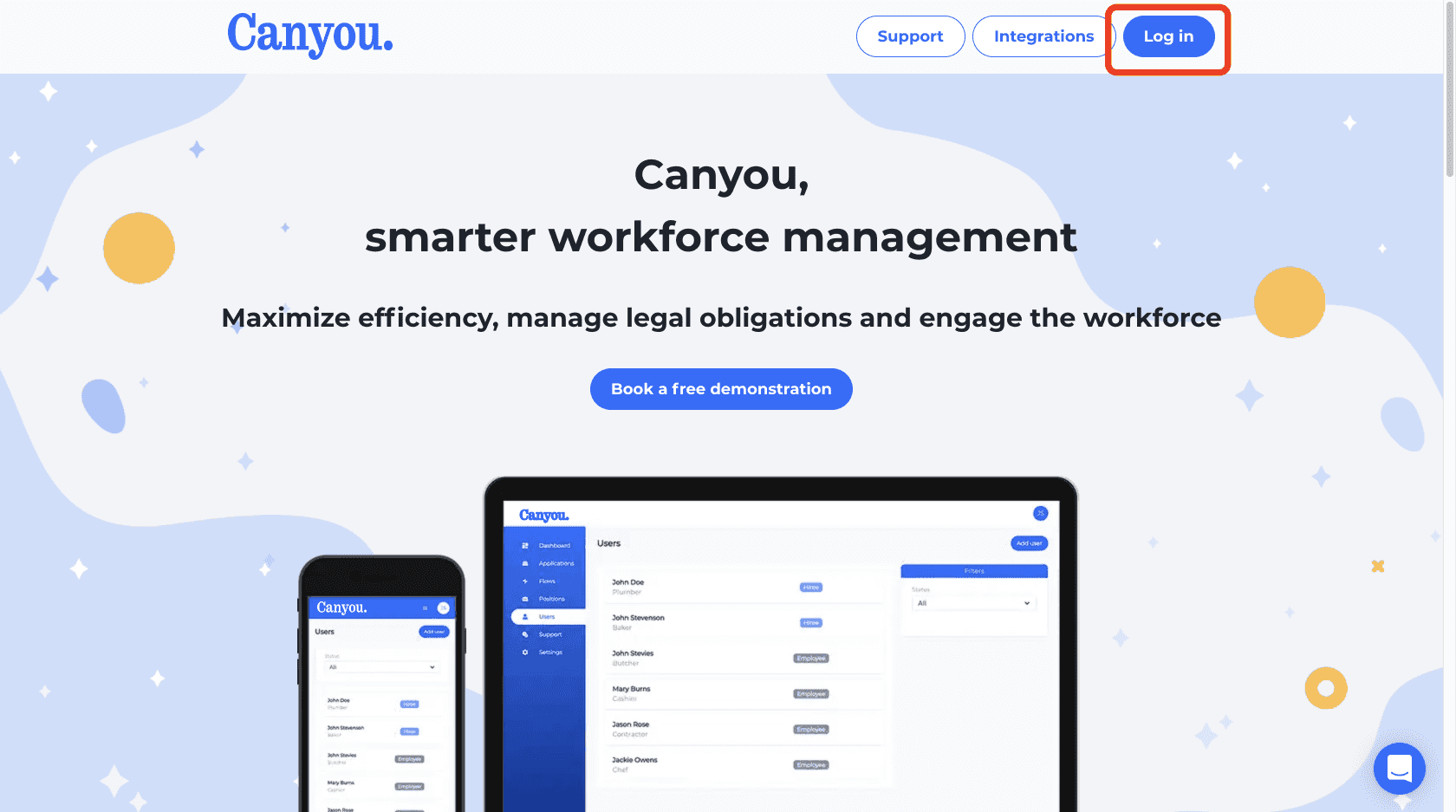 Enter your email address and click the Login with Email button.
This will send an email to your inbox with a single use link to gain access to the platform.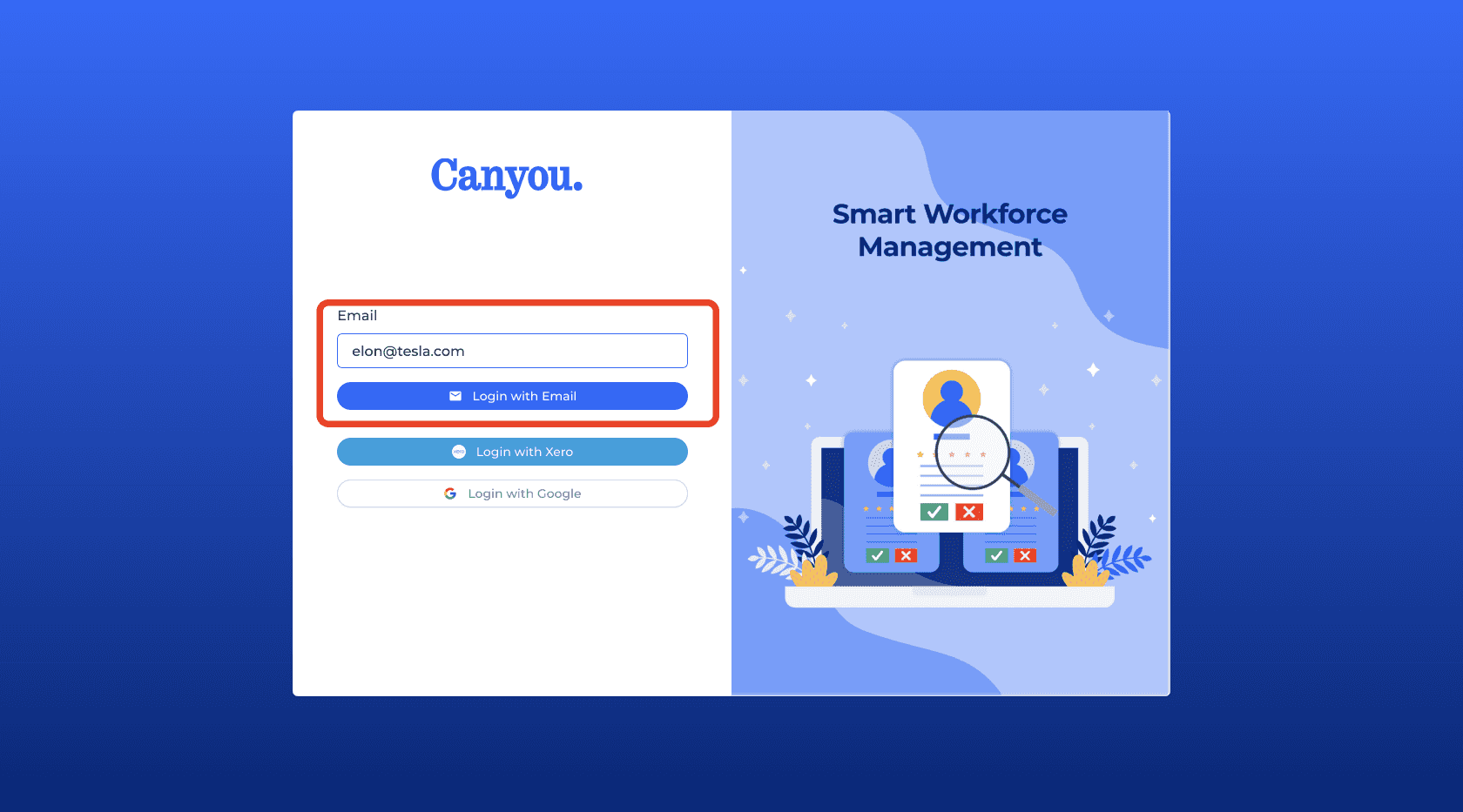 Check your email and then click the Log in button. If you didn't recieve an email check your spam.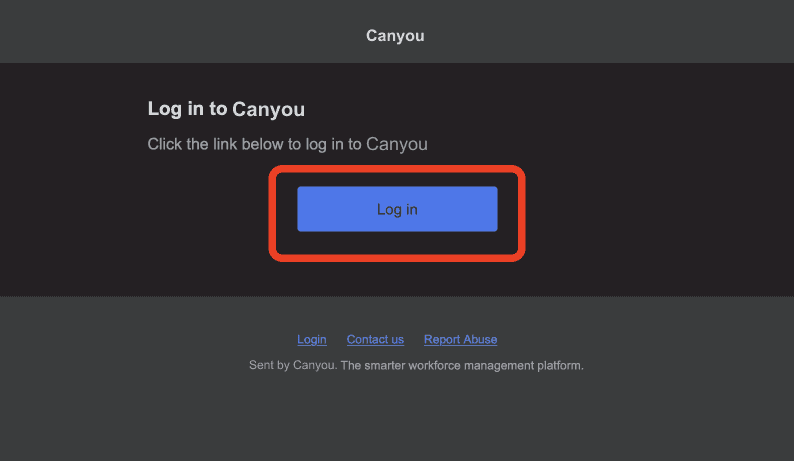 Great work you have logged in 👏. Now click the Action Items to get started.