Add a Business 🏢
In Canyou we have the ability to create multiple businesses. This allows us to organise our members, workflows and certifications into seperate profiles so that it's easier to manage.
---
Click the profile button in the top right corner.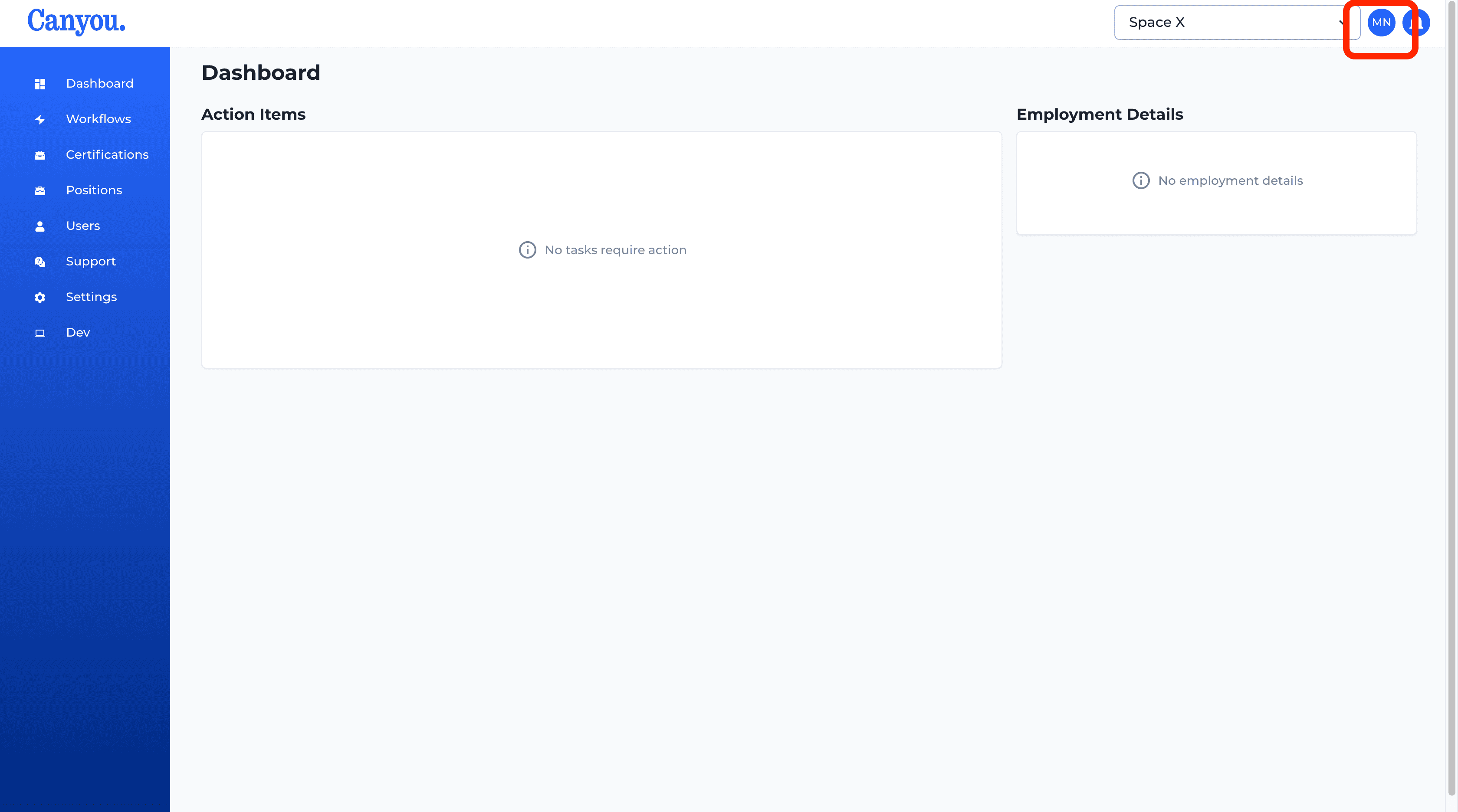 Click the Add a Business button.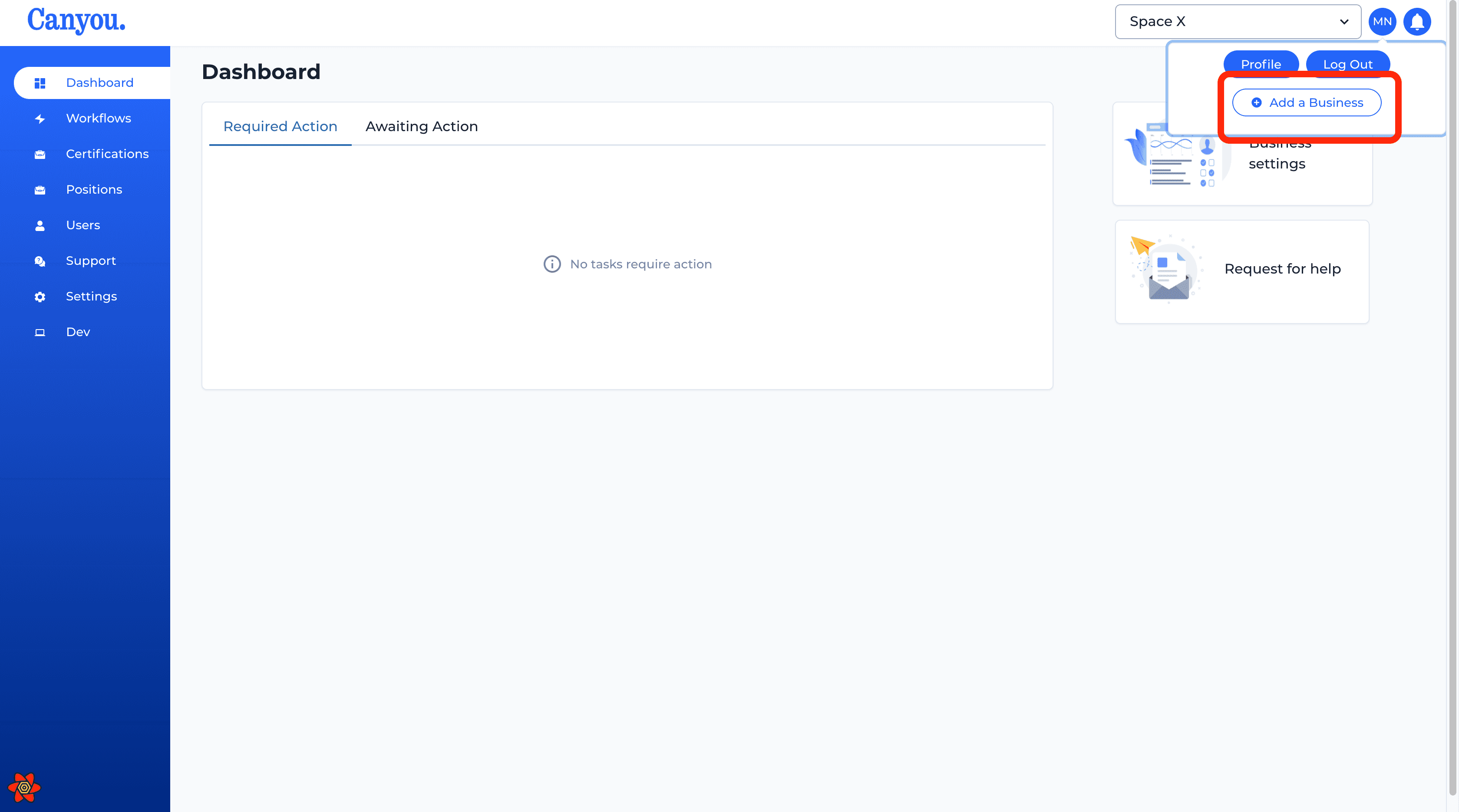 Add the business name and ABN then click the Register button.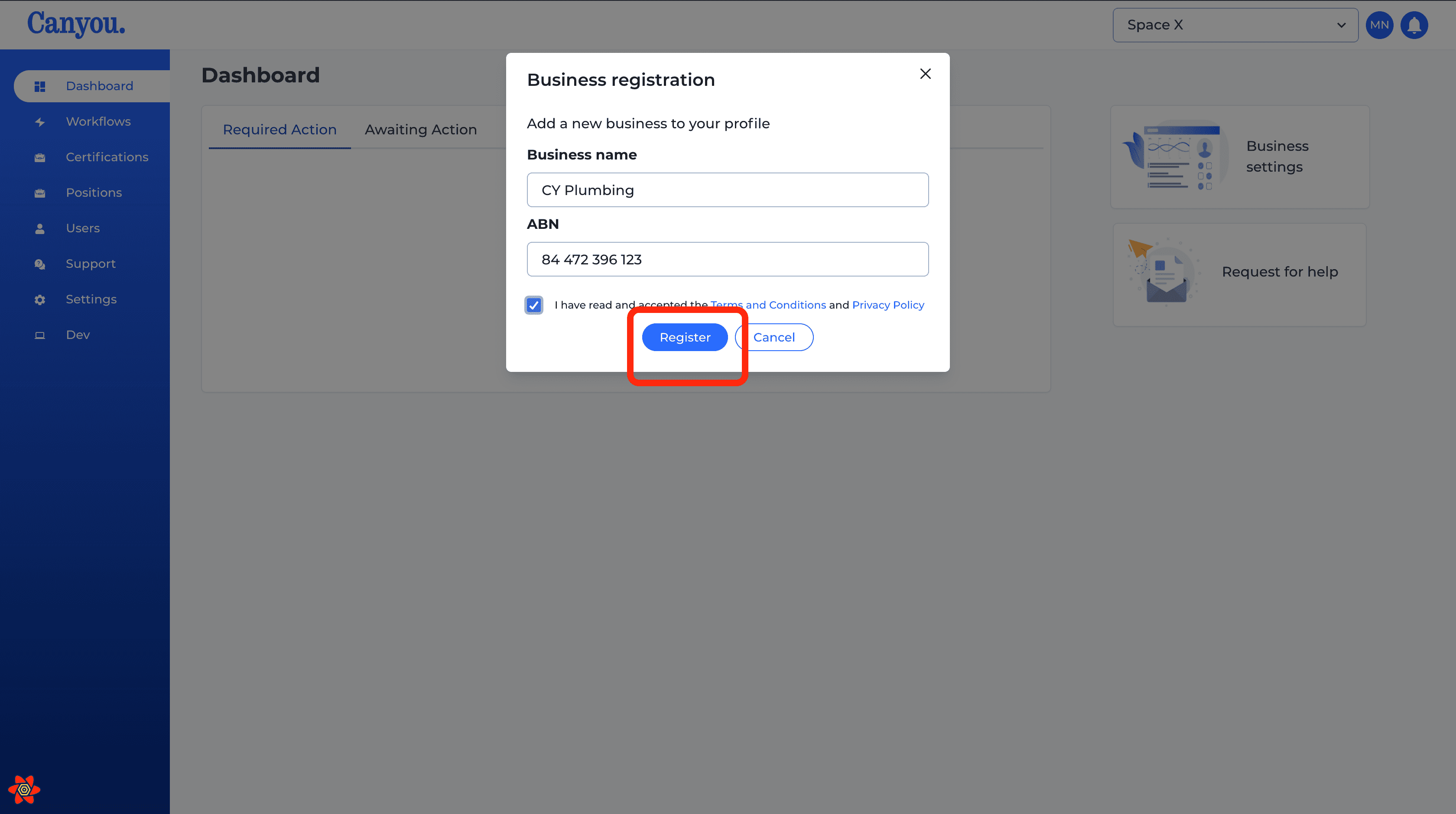 You can now see the businesses is registered. Swap between your businesses by selecting from the drop down menu