Add a video 📼
This section shows how to add a video to a workflow in Canyou. You can upload videos to your library so your team can watch them inside a workflow.
Do do this follow these steps:
Upload a video
Create a form task inside a workflow
Add the video section inside the form task
---
Navigate to the Videos menu and click the Create button.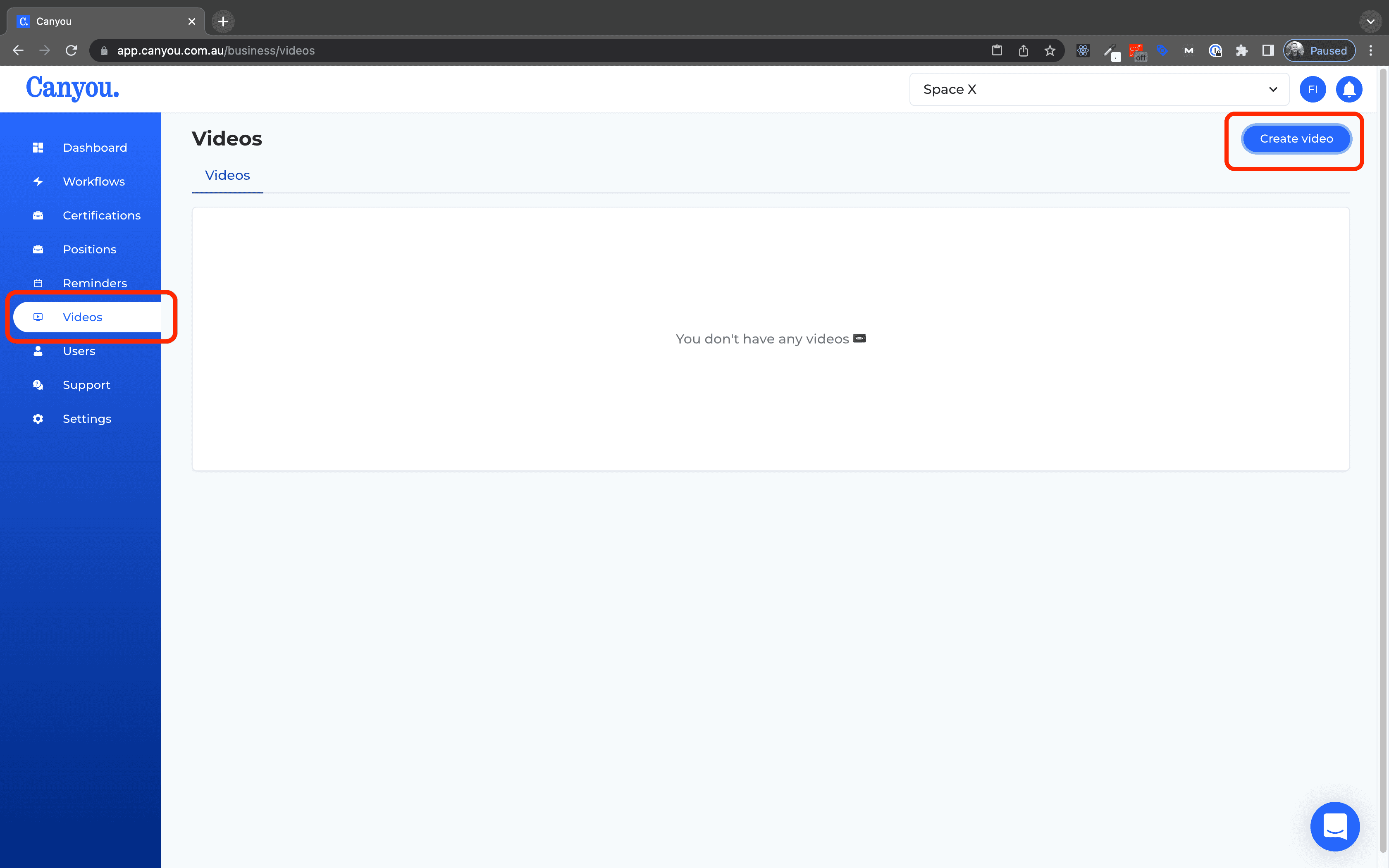 Submit your video informtaion.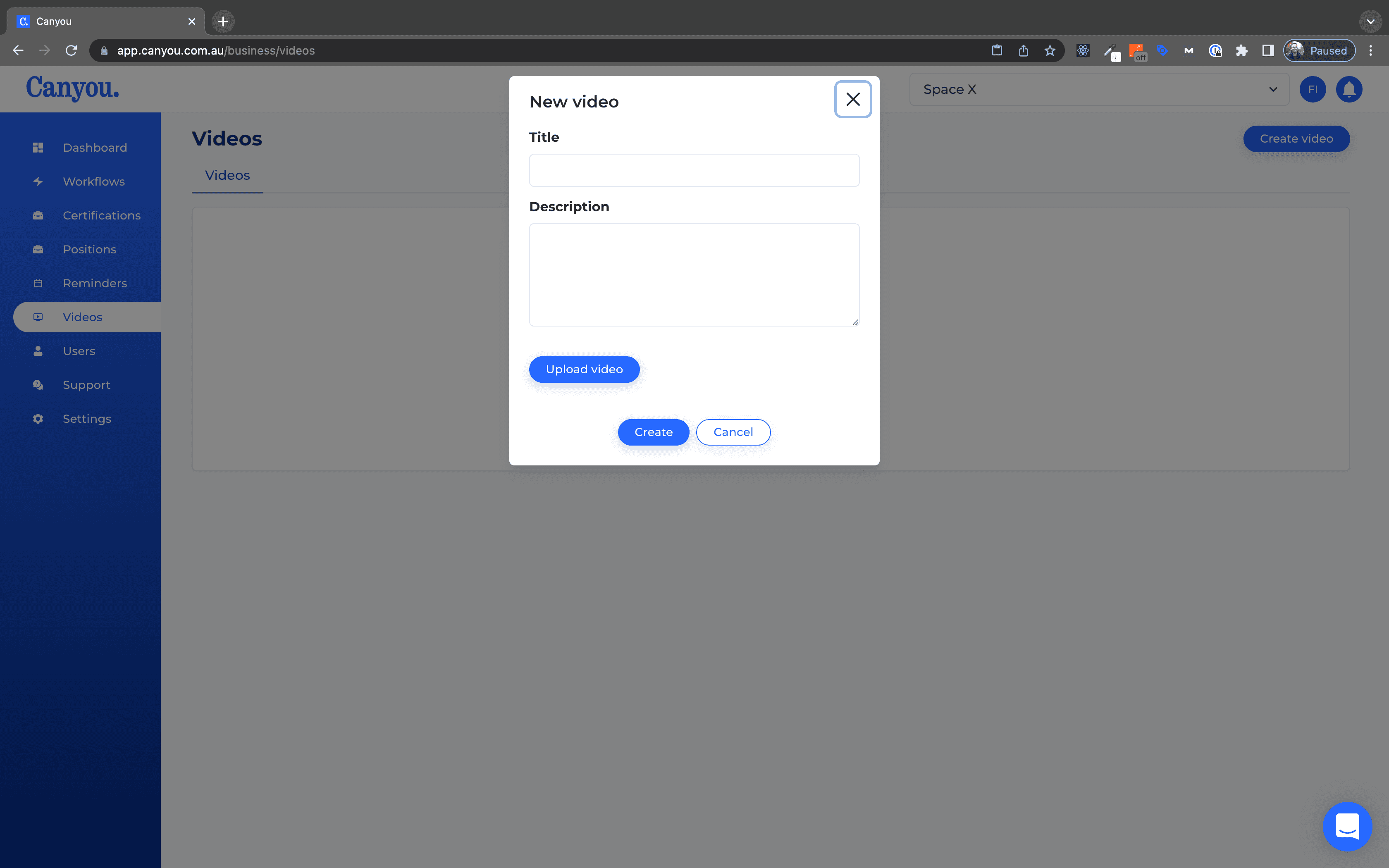 Your video now appears in the list.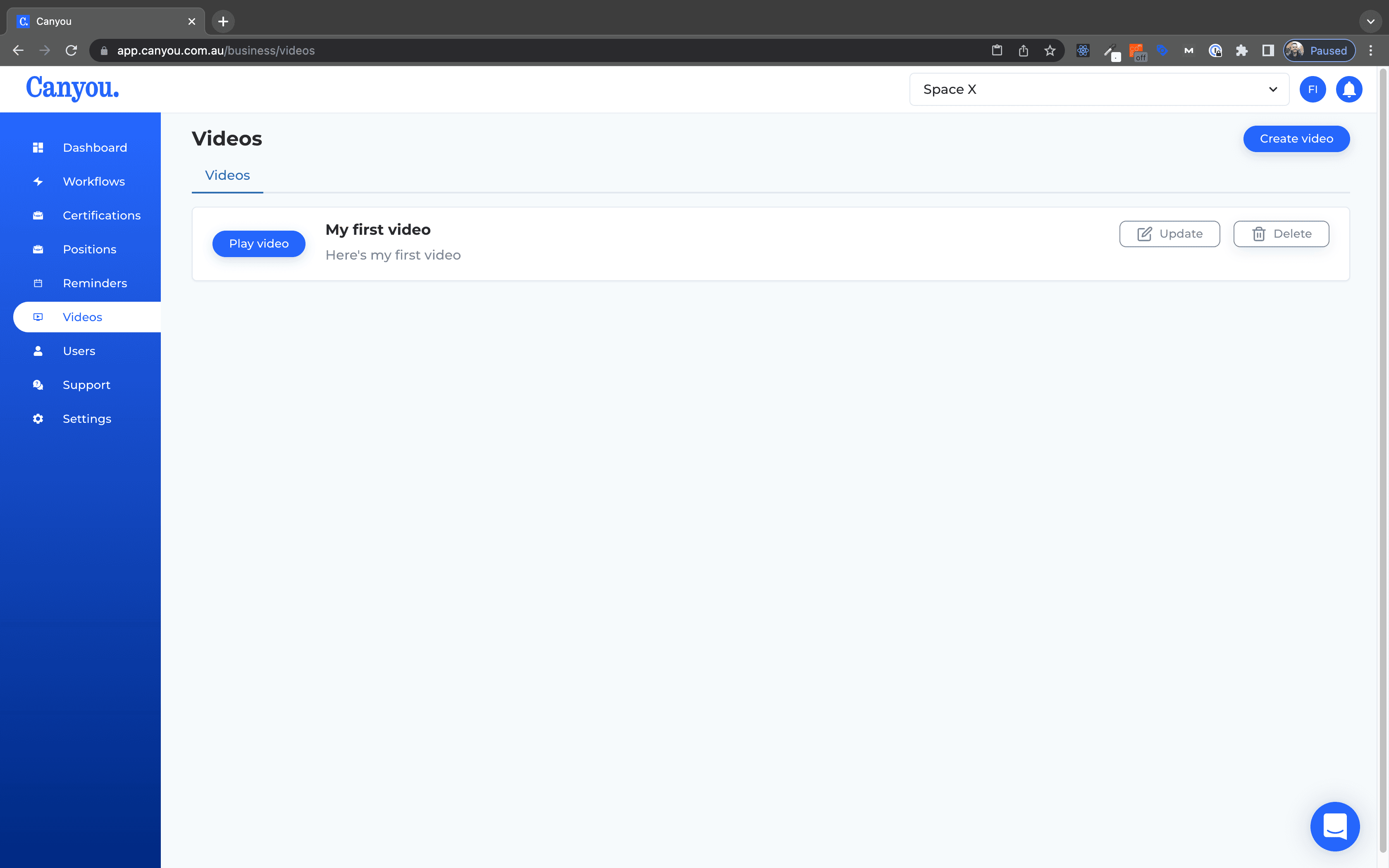 Great work you have now uploaded your first video 🥳
Now we can add this video to a form task inside a workflow so that a member can view it